Save a Horse; Ride a Time Machine!
I have a habit of doing everything last-minute. No matter how well I think I am planning ahead, I seem to be sewing wildly right up until the very last moment. This year's Georgian Picnic was no different– though, to be fair, it wasn't because I was lazy (for once). In fact, I managed to hammer out 3 full outfits in the space of 2 weeks!
It went about as well as you think.
It all started in October when I invited one of the ladies from work to go with me. She had no experience sewing or costuming, but she was willing to attend. I was thrilled! Costuming is fun and slowly gaining mainstream appeal, but it's still a rather odd, nerdy hobby that takes a lot of self-confidence for the average person to experiment with outside of Halloween. Having someone say "Yes!" to wearing a historical costume with me was a huge, exciting prospect!
The pressure of sewing for someone else, meeting my and their expectations, is way to much pressure for me to deal with in most cases. But I liked having a friend take an honest interest in my odd hobby, so I offered to make her a Regency dress. I figured it would be a good introduction to the historical costuming world: simple in silhouette, romantic, fairly flattering, and, while stays make everything look perkier, no special undergarments are needed besides a good, firm bra. She declined to let me fully measure her which complicated matters somewhat, but I guessed that we would wear a similar size if I dropped the underbust to accommodate a natural-level bustline.
Since I made a Regency dress last year from Simplicity 4055, I knew the pattern fairly well and felt confident that I could make a dress that I would feel proud enough of to let someone else wear. Bonus points for the fact that we are both librarians and what better costume for a librarian than a "Jane Austen Blue" dress?
The Infamous "Wedding Ring Portrait"
Modeled after Cassandra Austen's watercolor sketch, but with Victorian flair. This image, however, is iconic and the blue is lovely!

Watercolor Portrait of a Woman by Cassandra Austen, circa 1804
Another painting purported to be of Jane. The blue dress may have inspired the color choice for the Victorian portrait above.
I went to Thrift Town to procure a nice blue cotton sateen sheet to make her a dress from. While there, Chris found some absolutely fabulous curtains that he immediately declared would make the perfect waistcoat. Here they are performing their intended function (I "borrowed" them for pictures of my bustle gown):
But they wouldn't remain curtains for long! Soon they would be transformed into something like this:
Portrait of an Unknown Man by Alexis-Simon Belle, painted 1712
When my husband not only volunteers to wear a costume, but gets excited to do so, I can't say no! So into the cart went the curtains and onto my to-sew list went a waistcoat. Naturally, a new waistcoat would need a coat to go with it and breeches as well, so many shopping trips later (about 2 weeks of looking to be precise), I finally found a silvery sateen sheet and some grey slacks of a close enough color match.
The Plan.
So now I had two projects on my list: a Regency dress for my coworker and a whole outfit for my husband!
Since Chris was now going as an early Georgian gentleman rather than his cold-weather Regency look from last year, I fell into the inevitable trap: I needed something to match! (I have also gained about 15 pounds, so I've outgrown my purple 1780s dress). I had such wonderful luck using a sari for my ballet-night bustle dress, I decided I wanted to use another one with a gold border to make an earlier style of gown, specifically a riding habit like Countess Henrietta's!
Henrietta Cavendish Holles (1694–1755), Countess of Oxford by Godfrey Kneller, painted 1714
Lady Henrietta Cavendish, Viscountess Huntingtower by Godfrey Kneller, painted 1715
Henrietta isn't particularly famous, but she was a highly sporting lady. Her riding habits aren't just for pretty: she one letter tells of her riding 40 miles on horseback during one outing!

Metallic trim! Fabulously fluffy hair! Cravats! And–most importantly–those stunning coats that look just like a gentleman's coat! Indeed, unlike later incarnations which were more tailored to feminine fashion, early riding habits like these were pretty much exactly like men's coats worn over a long skirt. Also: no panniers! Just a simple, rounded bell shape easily achieved with a petticoat. SIGN ME UP! I began hunting for a sari, but kept coming up empty-handed.
I wasn't worried, though. It was still October. Plenty of time to put things together!
At that point, Georgian Picnic was a full month away and the weather forecast was still up in the air. Trying to predict Texas weather is like reaching into a bowl of M&Ms someone's mixed Skittles into. You take one day at a time and even then you often don't know what you've got 'til you actually bite into it!
And since it's Fall, Texas likes to mix in some Reese's Pieces just because it can!
Predictions flip-flopped between a balmy 65 and a chilly 50 degrees. 15 degrees makes a lot of difference, so I planned for both. Cotton sateen would be breathable and cool enough if it was warmer, but since it's a thicker fabric, with long sleeves and some proper under/outer garments, it could work well for chillier weather, too.
By the beginning of November, I had almost all of my materials gathered and got to work on the blue regency dress. Then, like terrible terrible clockwork, life snuck up behind me with a surprise.
My friend got a new job across town! Her new job will hopefully be a much better fit for her, but it meant that I would no longer get to see on a regular basis. Our schedules just would not mesh. We were both too busy! So I finished her dress and just crossed my fingers it would fit. It took a bit longer than expected to finish thanks to a a minor panic attack, lack of freetime, and a few mistakes, but it looked good enough I felt confident that if it didn't fit perfectly, it would at least fit well enough! Sadly, I haven't gotten to find out how well of a job I did guesstimating: she could not make it to the picnic this year thanks to weather and scheduling conflicts. But, now I have a blue Regency dress on hand, should I (or anyone else) ever need one!
Minka approved!
Christopher's outfit still loomed large on my list. Though he was initially interested solely in a waistcoat, I knew that he had been uncomfortably warm in his red velvet coat. I decided to make the same coat pattern again, Simplicity 4923, but this time in a single layer of cotton sateen, so it would be more comfortable for him.
It took exactly 1 queen-sized sheet to make Simplicity 4923 in size XL (minus one set of cuffs since the outer layer is made of the curtain fabric). I had no room for mistakes!
Of course, being one layer, it wouldn't have a neat bag lining to hide all my rag-tag seams, so I ran every raw edge through my Singer set to a zig-zag stitch since I don't own a serger. That took FOREVER. Seriously. It was basically like triple-stitching every seam. I will not be doing that again! Next time I'll just cut extra seam allowance and try french seams so I only need to straight stitch each seam twice.
I decided to use some of the curtain fabric on the cuffs and buttons to gussy up the plain grey sateen and tie the look together. Of course, by the time I finished the coat (triple stitching every seam, sewing things on backwards, ripping more seams than I finished, etc.), I had only two days left to sew everything else. The weather was predicted to take a turn for the worst and I didn't want a repeat of last year. I needed to get started on a coat for myself! I ended up setting aside the rest of Chritopher's outfit until after my outfit was wearable. I started his waistcoat at 11am the morning of the picnic, hemmed the pants fifteen minutes before we left, and finished sewing the buttons on in the car! He was an excellent sport about it, helping me iron the pieces, saving me a lot of time.
Despite its rushed state, I felt very proud seeing him wear it confidently. Sometimes men shy away from fancy stuff, but Chris has begun to actively embrace his inner Earl!
He also actively embraced the sparkling cider!
Christopher's Outfit Breakdown:
Queen-sized grey cotton sateen sheet – $3.99, Thrift Town
Curtain panels – $12.99, Thrift Town
2 yards brown cotton – $4.88, Walmart
1 yard black cotton twill (interfacing for cuffs and pockets) – $4, Walmart
4 large button cover kits – $5.76, Walmart
3 medium button cover kits – $5.76, Walmart
3 packs of medium brass buttons – $4.32, Walmart
1 spool grey thread – $2.49, Walmart
Metallic trim – $8.79, Joann Fabrics
Grey trousers (for breeches) – $1.99, Thrift Town
Total: $50.97
(Hat, cravat, shirt, stocks, and shoes are all from previous years)
My riding habit uses the exact same coat pattern as Christopher's, just in a different size. I had already made an XS version of Simplicity 4923 out of cotton duck, so I knew that with my corset, it would fit.
And fifteen pounds ago, it fit without a corset!
The brown cotton duck of the original, however, wasn't the best fabric for cold-weather wear (it is surprisingly breezy) and would be too heavy to make into a skirt. There was no time to order a sari and I couldn't for the life of me find a light blue and white striped fabric like I wanted. I did, however, have a silky poly/rayon blend I had bought a while back to (eventually) make an 1870s gown. Chris actually picked it out. The man has a knack for fabric!
There was only 5.5 yards of the green fabric (the coat pattern alone called for 5), but I managed to eke both the coat and skirt out of it by 4 am the morning of the picnic. I used the classic skirt trick beloved of Renaissance, Rococo, and Victorian costumers alike: whatever part of the underskirt will be hidden, make out of a cheaper material! So the back panels of my skirt I supplemented with some plain brown cotton panels. It has a simple and poorly-executed drawstring waist. I lined my coat with some white cotton flannel I had intended to make into a renaissance petticoat, but, hey, necessity overrules maybes! It was very warm and the flannel adds wonderful body. I may line all my winter bodices in flannel from now on!
My shoes are American Duchess Pompadours. They're from the old run of the design, so they are slightly different from the newer version. This is only the second time I've gotten to wear them, though, so they are still fairly new to me! They are great tromping shoes so far.
My shirt and attached cravat are 100% polyester courtesy of the 1980s. For a bit of fullness, I wore one of my many broomstick skirt petticoats, also courtesy of the 1980s. Together, they make a pretty classy western school marm outfit:
This series of photos were all taken in a local park. Thanks to the cold weather, Chris and I had the park to ourselves for about an hour, but then more people showed up. I'm sure they were initially entertained as I wandered around in my "pirate" getup, only to be suddenly scandalized when I started taking off layers for "underwear" pictures!
My hair I kept simple. Henrietta's hair in real life was actually the same color as mine, but in many of her portraits, she has fashionably curled and powdered hair/wigs. I planned to curl and powder mine as well, but with the wind blowing mercilessly the day of the picnic, I opted for a simple low pony tail.
To add some character, I added some fullness to the sides by pushing two haircombs forward into my hair, creating subtle bumps that (in my mind at least) imitated the fashionable double-peaked hairstyles while allowing me to still wear my hat:
Portrait of Rich Ingram, 5th Viscount Irwin, and his Wife Anne, c.1715-20 by Jonathan Richardson
Both men and women wore their hair with a strong center part with their hair mounded up on either side. Men generally didn't have facial hair, but there is no way Christopher will ever willingly shave his beard, historically accurate or not!
I also wore the portrait miniature I painted of Christopher in his first 18th century coat and a cheap Halloween tricorn with the worst coppery braid on it that I was too tuckered out to change.
My Costume Breakdown:
5.5 yards of green poly/rayon – $29.16, Hancock Fabrics
2 yards white cotton flannel – $6.98, Walmart
2 yards brown cotton – $4.88, Walmart
1/2 yard black cotton twill (interfacing for cuffs) – $2.00, Walmart
5 packs of large brass buttons – $7.20
Spool of green thread – $2.49, Walmart
1980s cravat-embellished blouse – $4.19, Goodwill
1980s broomstick skirt/petticoat – $5.49, Goodwill
Fleece-lined tights (to keep out the chill!) – $8, Walmart
Gaudy Halloween tricorn – $15
Total: $65.39
(Not including shoes, corset, tank top, and portrait miniature which I already had from other costumes. Oh, and $40 worth of gold braid to trim the whole thing with. Trims always cost more than most of the outfit! I need a rich patron to buy trims for me so I don't have to. *wink*)
You'll notice my riding habit is a bit plainer than Henrietta's. It isn't anywhere near complete in its current state! I still have pockets to apply and yards of gold trim wadded up in a Joann's bag just waiting to be sewn around every edge. But that's a project for later. For now, I am taking a hard-earned break!
The picnic itself was much more pleasant than anticipated! While the wind was blustery, we had some shelter in the park pavilion and in the grassy area below it. The sun was out, the trees were turning lovely shades of gold, and there was a whole crowd of us wearing 100 years worth of fashion! Christopher and I were the very "oldest" of the group, barely squeaking into the Georgian era with our 1715 costumes. We were like the great-grandparents at a strange Highlander family reunion!
Then we all did battle!
(photo courtesy of Jen of Festive Attyre)

We drank cider, ate cookies, chatted, and played Pall-Mall with the "grandkids:"
(photos courtesy of Kaycee Cheramie)
Jen got a great shot of Christopher looking just like the Wikipedia illustration for Pall-Mall!
More pictures from Georgian Picnic can be found here and here.
And if you are interested in joining us next year (or sooner, for one of the many Guild events), visit the DFW Costumer's Guild webpage, including this FAQ about Georgian Picnic!
Investing in the Hobby: Is it worth it?
Dress made of £50k for a promotional.

When you begin a costume, there are a few major determining factors that dictate how your project will proceed. You must have in mind an era or character that you want to recreate, like a 1942 army nurse,  Jessica Rabbit, a Civil War widow, Zelda, an 1570s Italian, etc. While this might seem like the greatest determining factor of a costume, in reality, nothing looms over a project so largely as a budget.
My grandmother and I had a phone conversation a while back, and I mentioned my latest sewing projects and plans. She admitted to not having sewn anything in a few decades. She asked how much fabric cost.
"I usually buy cheap fabric that costs between $1.50 and $6.00 a yard," I told her, "but a quilting cotton could easily run $8-14 dollars."
I could imagine her shaking her head as she told me, "I used to get patterns and yardage for about 50 cents. Now, it's often so much cheaper to buy things already made than it is to make it at home."
In 1959 (when this pattern was published), 50¢ had the modern purchasing power of approximately $4.10 today.
That brief–but informative–moment on the telephone prompted me think a little harder about the actual cost of my hobby. Granted, the vintage price of a pattern or fabric wasn't subject to modern inflation, but fewer people sew their own clothes these days than ever before, turning fabrics and patterns into luxury hobby goods rather than household staples. A firm project budget is a must!
There is big difference between a set budget and the actual cost of a costume. Budgets should be set before the costume is even begun. Ideally, a budget should be a fixed number, but sometimes you go over, but often you might find yourself happily slipping by under budget! Cost, however, is ultimately a fixed number. It is the amount you spend making your masterpiece (or novicepiece, as is often my case). The concept seems pretty straight forward, but after costuming for a few years, cost can become a fuzzy grey area.
I'll use perhaps my "cheapest" costume, my 18th century maid's outfit, as an example.
Calculating the Cost of an Individual Costume
1. Fabric
Usually when you calculate the cost of a costume project, the most natural thing to do is figure how much you spent on fabric bought specifically for that project. For example, my Simplicity 3723 dress involved the following materials:
6 yards of pink faux-linen-whatever from Walmart – $6.00
1 embroidered crewelwork-on-linen sample – FREE!
1/2 yard floral print decor remnant from Hobby Lobby – STASH!
Recycled cotton sheets for lining – STASH!
_____________
Total: $6.00
I was fortunate (or unfortunate, as the stuff turned out to be a wrinkly nightmare) to find some faux-linen-whatever at Walmart for only a dollar a yard, and the floral decor remnant was from my stash, as was the cotton sheet. The cewel-work sample that became the stomacher was sent along as a free gift with another sample I bought. When it comes to fabric calculations alone…HOLY COW! A DRESS FOR $6?!
Yes!
Well, sort of.
You see, I am a miser–or perhaps, more aptly, an accountant– when it comes to my purchases. For example, while the crewelwork and sheets were genuinely free (my parents had purchased the sheets for me five years ago as a college gift and I had worn them out), the floral remnant I could remember paying $10.64 at Hobby Lobby about a year prior, thanks to the paper label I had kept it wrapped in. Even though it wasn't purchased exclusively for this dress, it was still an integral part in the costume.
Pictured: Not my stash.
My stash is nowhere near this organized.
Stash and scrap fabrics are an interesting case because so often we forget how much they cost.  Does it need to be included in the "cost" of my costume if I use it even though I purchased the fabric so long ago? Obviously I spent money on my stash fabrics at some point and even my penny-pinching side can't remember the cost of every fabric in my stash. Could I count four yards of expensive embroidered silk taffeta as "free" if it's been sitting so long in my closet that I can't remember what I paid for it? That's a tricky question. Basically, if I think the stash fabric would cost under $5 to buy new, I ignore the cost just for the sake of my sanity. Otherwise, I try to list a fair price.
There are also trims to consider, like the lace engageantes sleeves I made which, though removable, are basted to the dress and an important piece to complete the look. So my cost calculation should look more like this:
6 yards of pink faux-linen-whatever from Walmart – $6.00
1 embroidered crewelwork-on-linen sample – FREE!
1/2 yard floral print decor remnant from Hobby Lobby – $10.64
Recycled cotton sheets for lining – FREE!
2 yard of lace for the engageantes – $10
_____________
Total: $26.64
2. Notions
Paper box with linen measuring tape, circa 1790-1810
All these fabrics and trims aren't held together by angel dreams and unicorn tears. Sewing requires notions. I have a large collection of threads, bias tapes, and other sundry items, but do I include them in my calculation of cost? Notions are just like stash fabric. Often, we have collected them over a long period of time and can no longer remember their cost. Some, like spools of thread, can be used across multiple projects. However, notions (especially if you consider buttons or ribbon to be notions) and other structural materials like boning can add up fast, not to mention the cost of the pattern itself!
6 yards of pink faux-linen-whatever from Walmart – $6.00
1 embroidered crewelwork-on-linen sample – FREE!
1/2 yard floral print decor remnant from Hobby Lobby – $10.64
Recycled cotton sheets for lining – FREE!
2 yard of lace for the engageantes – $10
22″ zipper from Walmart – $2.55
Size 10 sew-on snaps – $2.97
Zip tie for boning the stomacher – FREE!*
Thread – $1.55
Simplicity 3723 pattern – 99 cents*
_____________
Total: $34.70
*As a general rule, if I calculate that I spent under 50 cents for the individual item, I do not count it, but I had to purchase a whole pack in order to get just this one 1/2 inch wide zip tie. If I never use the rest of them for other projects, I basically just spent $6 to buy boning for this one costume.  Also, the pattern was on sale at Hobby Lobby. On a regular day, Simplicity 3723 costs $10-17, depending on the store.

This is the money that I personally invested in this particular dress. It's not the $6 dress from earlier, but it's still plenty cheaper than buying one pre-made. You can't find a mass-produced costume for that cheap, especially not one custom made just for you.
2.5 Equipment
This category is tricky and I'm only going to briefly go over it. Hence the "2.5" designation.
Almost any hobby requires you to invest in a few basic tools. The most basic tool for sewing is a needle. A good, sharp pair of scissors is another, as is a lot of pins and a flexible measuring tape (or 5). All other sewing equipment is just a variation of those three tools. These basic tools can be purchased for only a few dollars: needles are a dollar or two a packet of 10 or more, a box of pins might cost another dollar or two and a flexible measuring tape costs about the same. The most expensive is the scissors for $8-10. So for a handsewer's start-up, the initial equipment investment can be less than $15!
However, most folks who sew will want to invest in a sewing machine. I sew on a Singer Simple machine. It was a gift, but would cost about $100 to buy new. Machines require special machine needles which, ideally, must be changed at least once a project and purchased to suit the type of fabric being sewn. Some people like also having a serger to finish edges for them or an embroidery machine. Those can run into the hundreds and even thousands of dollars. Others, like myself, content themselves with investing in lot of excellent pairs of fabric scissors. I have pinking shears ($20), regular fabric-only shears ($15), and two or three sets of thread-snips scattered around the craft room ($10 each). Some folks prefer cutting their fabric with a fancy rotary cutter instead of scissors. A good seam ripper is another must-have tool ($3). I probably spend more time ripping apart seams than sewing them!
My basic sewing equipment arsenal adds up like this:
Singer Simple – FREE-ish! (gift, but $120 new)
3 bobbins, button hole foot, needle threader, lint brush included with machine
Invisible zipper foot (a recent acquisition) – $11
Sewing machine needles, pack of 5 – $6
3 boxes of pins – $6 ($2 each)
Fiskars fabric shears – $15
Fiskars pinking shears – $20
Fiskars thread snips – $30 ($10 seach)
3 flex measuring tapes – $3
Innumerable hand-sewing needles of various sizes – $5 (rough estimate)
_______
Total: about $220 if I had to buy it all over again
While the start-up can be initially expensive, these tools are used for every project, so their per-use cost rapidly decreases the more projects you do with them. I have used my scissors so many hundreds of thousands of times that I don't even consider them as a cost for a costume. At most, the per-costume use cost would be a few cents. But if you are just starting out in the hobby or starting a costuming business, the cost of your sewing equipment is an important budget consideration.
3. Time
Sewing at 2am is standard practice.
Material costs are one thing, but the time required to turn those materials into a piece of wearable clothing makes a custom costume more expensive. My costume took lots of hard work to make. I handsewed 90% and it took me over a week. I sewed about 4 hours a night for 8 days, so about 32 hours. That's like working an average day job! At my current day job, I made about $12 and hour. If I carry that value over to all my time, by working 32 hours, I have have done $384 worth of work!  If you sell the costumes you create, keeping track of the time invested in your items becomes especially important. While you may not get the equivalent of $12 an hour, you don't want to undervalue your time either! This is why custom clothing items are so expensive compared to the mass-produced clothing you buy in Walmart or even department stores. A home crafter or even a small co-op cannot match the production costs of a giant factory filled with specialized machines staffed by workers paid pennies by the hour.
I don't think "paying myself" for something I do as a hobby applies to this dress because I made it for myself, but putting a price on the physical labor does make you appreciate your own handiwork infinitely more.
However, even if I put aside the hours of work involved in making my dress, I still haven't reached the actual cost of my costume!
SAY WHAT?!
4. Support Garments
I'm not just wearing the dress I made, I'm wearing undergarments as well:
Though I did not sew my undergarments myself, my costume wouldn't be the same without them! My costuming undergarments include a corset, tank top, and button-front skirt. Even though I wear them with everything and don't include them in any costume's cost calculation, I technically did pay for them at one point:
Corset – $75
Tank top: $3
Second-hand skirt: $3
I wear these so often that if I apply the "divide the cost by number of times worn" rule, the cost of the most expensive item, my corset, comes out to only about $1 a day. But if someone else wanted to recreate my look from scratch, they would have to invest the whole $75. The same goes for homemade stays. To buy fabric and boning to make them also costs money. Even my stash-made pillow panniers are made of material I once had to purchase.
5. Accessories
Accessories are another sneaky cost, but they can elevate a costume from cute to full-on fabulous! For this particular costume, I splurged on my beloved American Duchess Pompadours. I dyed and trimmed them for pizzazz. I have a favorite pair of stockings to wear with them as well. Up top, I used vintage baby bonnet to cover my bun. Even though my grandmother gave it to me in a box of linens, it was still marked with a $4 price tag. I also threw on some vintage faux pearls for charm; these belonged to my sister and were promptly returned. So to me, they were free!
American Duchess shoes – $92
Shoe dye – $12
Antique metallic ribbon – $18
O Basics stockings – $8
Vintage bonnet – FREE! / $4
Vintage necklace – FREE! (or $5 if you hit up Walmart)

Total it up!
So here is the new calculation based on every single item in this outfit:
6 yards of pink faux-linen-whatever from Walmart – $6.00
1 embroidered crewelwork-on-linen sample – FREE! *sent along with another I paid $24 for
1/2 yard floral print decor remnant from Hobby Lobby – $10.64
Recycled cotton sheets for lining – FREE!
2 yard of lace for the engageantes – $10
22″ zipper from Walmart – $2.55
Size 10 sew-on snaps – $2.97
Zip tie for boning the stomacher – FREE! *$6 for the pack
Thread – $1.55
Simplicity 3723 pattern – 99 cents*
Corset – $75
Tank top: $3
Second-hand skirt: $3
American Duchess shoes – $92
Shoe dye – $12
Antique metallic ribbon – $18
O Basics stockings – $8
Vintage bonnet – FREE! / $4
Vintage necklace – FREE!
_____________
Total: $249.70
OR
if you include the $384 time investment:
$633.70
I'm not going to lie: that's a lot of money. Looking at the breakdown now, my dress seems like a poor showing for $250, much less $634! Would I pay that price for it? No. But remember, the actual dress only cost me $34.70! Everything else is an investment. My corset, stockings, shoes, and all the other separate bits are reusable. There may be thread left on the spool, the rest of the zip ties get used up the way they were intended (did you know that zip ties can actually be used to tie things together? Who'd have thought?!), and the leftover bits of fabric get added back into the stash. That is why when a costumer lists the "cost" of their final outfit, they do not include those sorts of items in the math.
While keeping costs down is the goal of many home costumers, you will ultimately spend money and, more importantly, time. There's just no way around it. That's why setting a budget and making smart investments is so important. Even a $35 dollar historically accurate pattern is justifiable if you have the skills to make it properly and/or make multiple pieces from it. Use a $10 dress pattern once and you paid $10; use it twice, and now it was only $5 per dress! The more you make, the better you will get and the cheaper the pattern will become. Find pieces that multitask or that you can refashion later when you get tired of the old version. Borrow and share pieces amongst your (trustworthy) friends. Recycle as often as you can!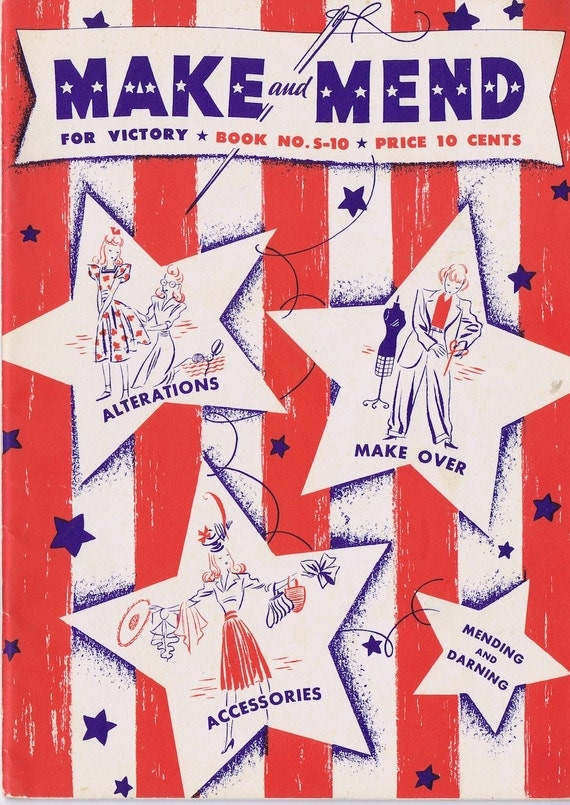 The most important thing to remember about cost is that you are investing in your hobby. Keeping yourself busy with something you enjoy is the best therapy in the world, even if you get so frustrated with your machine you want to smash it with a hammer and throw it down the stairs after it gets all tangled up with an impossible amount of red thread in impossible places…
Experience speaks!
I costume not because I'm particularly talented at it, but because I love a challenge just as much as I love pretty clothes. To me, making costumes is like earning a series of giant, wearable achievement badges. More than once I have turned down a beautiful fabric because I couldn't afford it or my current skills would not do the fabric justice. I may miss out on the perfect print, but I don't think it's a huge sacrifice to go with a cheaper fabric that I feel comfortable making a mistake with. You name the mistake, I've probably done it! However, I usually don't stress too much if I purchased plenty of fabric at a good price. I could buy a $10 box of chocolates that will disappear in a few hours and mysteriously reappear around by waist a few weeks later, or I can buy $10 worth of fabric and puzzle a dress out of it. Even though I love candy (and dessert in general. Oh, the cheesecake!), investing $10 towards a new dress much better than spending $10 towards growing out of one.
Is costuming worth it? Yes.
Is it for everyone? Well, it could be. :)
Whether you make or buy your own costumes, what matters most is that they make you happy!