Sing a Song of Christmas!
Rooted in ancient festivals and fun for all, the Christmas tradition of caroling provides an excellent excuse to dress up and sing in public! Caroling is a European tradition that became especially popular during the Middle Ages. Groups of singers would go from house to house, singing simple songs and entertaining each household with skits in return for sweetcakes, a warming drink, or charity money.  Now a days, caroling has gotten a rather campy reputation of being annoying, bitterly uncomfortable, and kitschy. In reality, some people may be annoyed and it can get rather cold, but if done properly, it's fun for singers and listeners alike whether you gather around the coffee table, sing in a gazebo at the park, or have the guts to knock on people's doors!
Many traditional caroler costumes are based on 1840s -1860s fashions with large skirts, puffy sleeves and a cape for warmth, but there are two other equally delightful periods perfect for caroling costumes: Medieval/Early Renaissance and the 1950s. Each costume era has a different feel and provides its own creative (and comfort) advantages!
~*~
The Classic Caroler: 1840s-1860s
Caroling became exceptionally popular during the 19th century when a wealth of today's favorite classics were written. A traditional caroler's outfit from the 1840s-1860s is ideal because the layers of skirts, high neck, and long, full sleeves are toasty warm. A simple hoop skirt alone under your gown might be a little too breezy, but a girl in the mid-1800s would have worn two, three or even four petticoats to plump up her gown, even if she was wearing hoops underneath which does wonders to block out the icy wind.
American Silk Dress, circa 1857-59
Any 19th century woman would have the added benefit of wearing a slip and corset to keep her warm and in form.
Together with period-appropriate undergarments like long johns or wool stockings, a sturdy pair of button-up boots keep the biting cold from nipping at your toes! (For more information about period appropriate footwear, click here.)
Accessories like fur-lined capes, tartan wraps, big bonnets, and soft handmuffs– all popular during the time– keep your fingers and nose safe from Jack Frost. Kids don't have to stay out of the fun because it's too cold. Up until about 1900, most children's clothes were scaled-down versions of what their parents wore, so all the fuzzy warm layers you're wearing can be made in miniature for a little one.
If you really want to get in the historical Christmas spirit, here's a list of carols written during or before the 1860s:
Angels from the Realms of Glory (1816)
Angels We Have Heard on High (1862)
Come Buy my Nice Fresh Ivy or O'Carolan's Lament (1849)
Come Thou Long Expected Jesus (1749)
God Rest Ye Merry Gentlemen (1833)
Good King Wenceslas (1853)
Hark! The Herald Angels Sing  (1855)
Jingle Bells (1857)
Joy to the World (1839)
O Christmas Tree (1824)
O Holy Night (1847)
Silent Night (1859)
Twas in the Moon Of Wintertime (1643)
Twelve Days of Christmas (1780)
We Three Kings (1863)
What Child is This (1865)
While Shepherds Watched Their Flocks (1700)
~*~
Wassailing: Medieval/ Early Renaissance
"Wassailing" is an old English tradition that grew out of pagan Anglo-Saxon traditions of singing for good fortune and harvests. It was adapted later to fit new Christian beliefs, and much later, it evolved into a Christmas tradition that stayed popular until it was overtaken by the calmer caroling of the 19th century. Wassailers are not your average carolers! They didn't just sing, they danced, told stories, performed skits, and dressed up as greenmen and saints. Wassialers were sometimes more like a rowdy bunch of college kids than a calm quartet of Victorian dandies. If they did you the favor of singing to you, you darn well better bring them some figgy pudding because they aren't going away until they get some! Since wassailing began as a serenade in the orchards to bring forth a good harvest, cider is the traditional drink shared during wassailing. Apple trees and their fruits were thought to scare away demons and bring health.
Any era from 1100-1600 will do for a Wassailer, but one of the most unusual (and therefore more exciting) choices is the era from 1200-1400. Medieval wassailers were peasants, so their clothing is simple to wear and easy to layer. Men wore long woolen tunics with wool hose or leggings, wrapping furs around their legs and arms for warmth. The ladies wore long kirtles or chemises and covered their heads with veils in a wide range of styles, natural colors, and trims.
To keep out the chill, if you are a man, you can never go wrong with a good cloak with a hood that either covers your shoulders or goes clear to your knees. If you are a woman, you can layer on a short-sleeved or sleeveless overdress and then a long cloak over the basic kirtle. For added warmth and spangle, add a wide woven girdle belt and maybe even turn your song book into a girdle book to hang from your waist! The more layers you wear, the merrier you will stay (though a little spiked cider helps, too!).
Some thick stockings are a must, as well as some good leather shoes or booties, similar to what we call "moccasins" today. Medieval shoes were usually flat or had a tiny wooden heel, so you don't have to worry about wobbling through the snow in stilettos. Pointed toes suit a fashionable lady, while a rounded toe works well for a gent.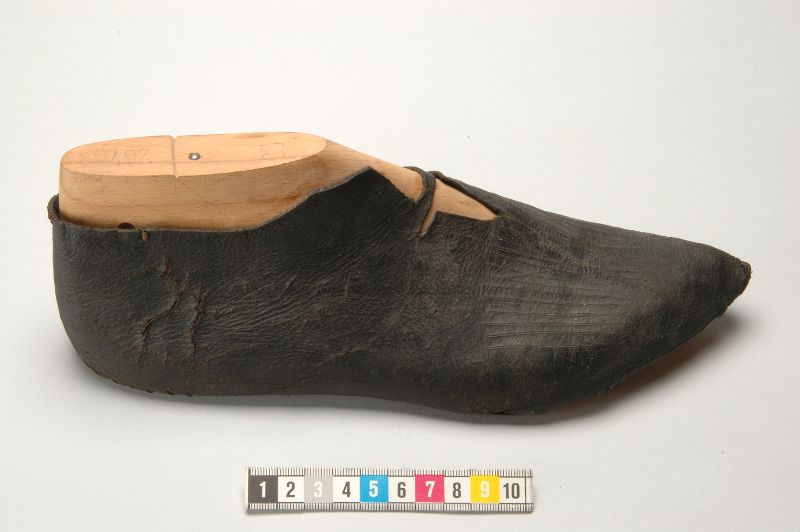 Most older carols that we know today began as chants used in monasteries and during Mass, often in Latin. Here are some of the oldest Christmas carols from before 1600 along with a few Wassailing-inspired songs:
Bring a Torch, Jeanette, Isabelle or Un Flambeau, Jeannette, Isabelle (1553)
Coventry Carol or Lullay, Thou Tiny Little Child (1500s)
Deck the Halls (1500s)
Good Christian Men Rejoice or In dulce jubilo (1837/1328)
Greensleeves (Melody, 1500s)
Guadete (1582)
Here We Come A-Wassailing (1853)
Infant Holy, Infant Lowly (1600, possibly earlier)
Lo, How a Rose E'er is Blooming or Es ist ein Ros Estsprungen (1500s)
O Come All Ye Faithful or Adeste Fideles (1200s)
O Come, O Come Emmanuel (1100s)
Of the Father's Heart Begotten (1300s)
Sing We Now of Christmas or Noël Nouvelet (1400s)
The Cherry Tree Carol (1400s)
The First Noel (1600, possibly earlier)
The Holly and the Ivy (1600, possibly earlier)
This Endris Night (1400s)
We Wish You a Merry Christmas (1500s)
~*~
A Christmas Special: 1950s
The Golden Era of fashion and Christmas sentimentality, the 1950s is the perfect era for a more informal, fun caroling session with friends. Most of our favorite secular Christmas songs began to spring up during the first half of the 2oth century, thanks to a boom in the movie industry and the birth of holiday specials in theaters and on TV. Besides, who doesn't love a classy swing skirt and kitschy Christmas jewelry? If you want to wear a garish reindeer brooch with a glowing red nose on your Christmas tree sweater, the 1950s caroler is perfect for you!
If it isn't too chilly outside where you live, the 1950s caroler offers a great fashion alternative to heavy skirts or boring modern get-ups. There are a wide variety of 50s fashions to choose from since the era saw fashions from pants to full dresses and pencil skirts. For a lovely lady, a dress in a festive color or print with a fitted top and a full-flaring skirt to her shins with a pretty ruffled petticoat would have been especially festive! You can't go wrong with a turtle neck and a flouncy skirt!
For a trip outside, you can luxuriate inside the cozy embrace of your fur-collared wool coat or your herringbone cape with handy pockets (perfect for storing bits of ribbon candy or tissue). Elegant leather gloves and a wide assortment of scarves and hats will keep your ears on your head and keep your nose from running away!
A sturdy pair of pumps with some warm tights will keep your gams thawed if there isn't snow on the ground. If it's wet and wintery, you can opt for some loafers or oxfords. If you want a little sass, wear galoshes with your nicest dress!
Don't forget to throw on a little touch of funky vintage jewelry, a grand hat, or a boa of tinsel garland to liven up your outfit!
Some festive  Christmas carols from 1880-1965:
Away in a Manger (1885)
Carol of the Bells (1916/1936)
Do You Hear What I Hear (1962)
Frosty the Snowman (1950)
I'm Dreaming of a White Christmas (1940)
In the Bleak Midwinter (1906)
I Saw Mommy Kissing Santa Claus (1952)
Let it Snow (1945)
Little Drummer Boy (1957)
Mary's Little Boy Child (1956)
Rockin' Around the Christmas Tree (1958)
Rudolph the Red Nosed Reindeer (1949)
Santa Claus is Coming to Town (1934)
Silver Bells (1950)
Sweet Little Jesus Boy (1934)
~*~
Caroling isn't just tromping through the snow in costumes to sing songs everyone is either sick of or has no clue what you're singing about. It's about carrying on a tradition of fellowship, feasting, and faith that has been going on for over 1000 years! By getting out there on a chilly December night and tossing aside your fear of singing in public for just one hour, you've joined the merry halls of all those revelers who've gone before. And you get to dress up while doing it. Who doesn't love that?!