Sharing My Secrets!
Stuart Crystal Breeches Button, circa 1690-1700, found online for $40
One of my most prized possessions and the oldest thing (besides rocks) that I own!
A good magician never shares her secrets, but even if I'm a wizard at bargains, I like to see antiques treasured rather than trashed–so secrets I shall share! I lurk around eBay and Etsy, scouring page after page of items, hoping to find something in need of saving. Etsy is a relatively new market to me. I have eBay-ed for over 13 years, but Etsy runs in an entirely different manner. The searches are a little more nebulous and while the format is very welcoming and easy on the eyes, true bargain hunting on Etsy is much different than any other shopping experience (for better or for worse!).
______________________________
Step 1: Pick Your Prey
Etsy is a huge place and isn't as strictly categorized as eBay. Sellers are pretty free to choose what category they list their items in. Etsy's antiques are relegated to the "Vintage" category. This category is huge and merely browsing it can take forever, so it is best to go shopping with a particular type of item in mind, for example "cateye sunglasses" or "Victorian bodices." You want to keep your search terms pretty general at first, so you can get a feel for what sort of items are available. Two-word searches are best. For example, I searched for "antique shoes" in the Vintage category:
Click image to enlarge
Etsy defaults to sorting search results by "Relevancy." A computer analyzes tags, keywords, descriptions, and search hits on items and sorts them accordingly. This pair of shoes appears near the top of the results because it had my search keywords in the title. However, many other items may use "antique shoes" somewhere in their description yet aren't even shoes (like the 'antique' silver bead that has horse 'shoes' on it). My search also returned 3,863 items, roughly 97 pages of stuff! That would take forever to pick through.
Sometimes you get lucky, though, and find something on the very first page of search results. You'll notice I've circled a great find already– a pair of Victorian heels: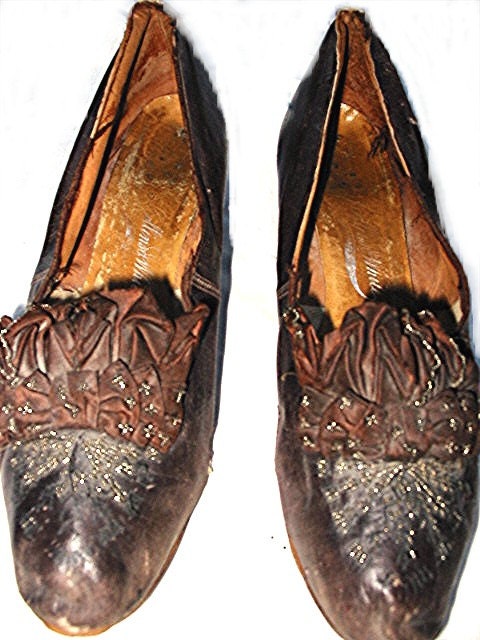 Victorian Embellished Slippers, circa 1890: $75
The pictures are a tad over-exposed, but the shoes are quite nice for their age. Though a little worn, they are still eye-catching. However, at $75, this particular pair is too expensive. I could change the sort method to "Lowest Price" results first, but that doesn't narrow down the sheer amount of items.
Hint: Check Out Other Keywords
When deciding on keywords, it's wise to try a multitude of combinations like "antique boots" "antique heels" or "Victorian shoes" since many sellers vary their tags or mislabel something Edwardian as "Victorian" or "Art Deco." In fact, you can find tons of bargains if you look through mislabeled items because the seller often doesn't know exactly what sort of treasure they have, plus there will be less visitor traffic and therefore less competition!
______________________________
Step 2: Set a Budget
To find a bargain, you first must know what is considered a bargain. Shop around and browse the general search items to figure out what sort of prices sellers usually charge for an item. Etsy is more like a consignment shop than a thrift store, so prices will be a little higher than eBay or your local rummage sale, but believe me, the bargains are there!
Once you have an idea about how much items generally go for, you can set a realistic budget that allows you to shop while keeping your wallet intact. For example, I'm interested in antique shoes from before 1925. Most antique shoes on Etsy are going for about $150– so far above my budget that I start seeing stars!
Knowing this, I can settle on a realistic bargain budget. I know that there will be plenty of shoes at $100 or even $80, but I'm super shopping, so I settle on $50 and under. In order to keep all those luscious $150 antique pumps from tempting me, I can use Etsy's price capping tool to weed out the items that are out of my budget (goodbye, beautiful brown pumps! I bid you a fond farewell…)
Click photo to enlarge
Also: that totally unrelated Barbie shoe necklace is fabulous…
You'll notice I didn't just set a cap price, but also a lower price limit of $15. Using a lower cap helps weed out smaller items like "antique shoe" clips or "antique shoe" figurines that would be priced lower than most shoes on Etsy. For vintage and antique clothing items, $10 is a good lower limit. Lower limits for smaller items like "Edwardian lockets" or "vintage scarves" aren't wise because these smaller items can vary wildly in price and you don't want to miss anything!
Using a price limit almost halved the number of applicable items! Still, there are over 1,700 items left to search through. But hark! Once again, I circled a pair of shoes on the first page of finds! These actually appeared in the first search in the same spot, but now that the distracting brown bling shoes are out of the equation, this pair of leather boots takes center stage: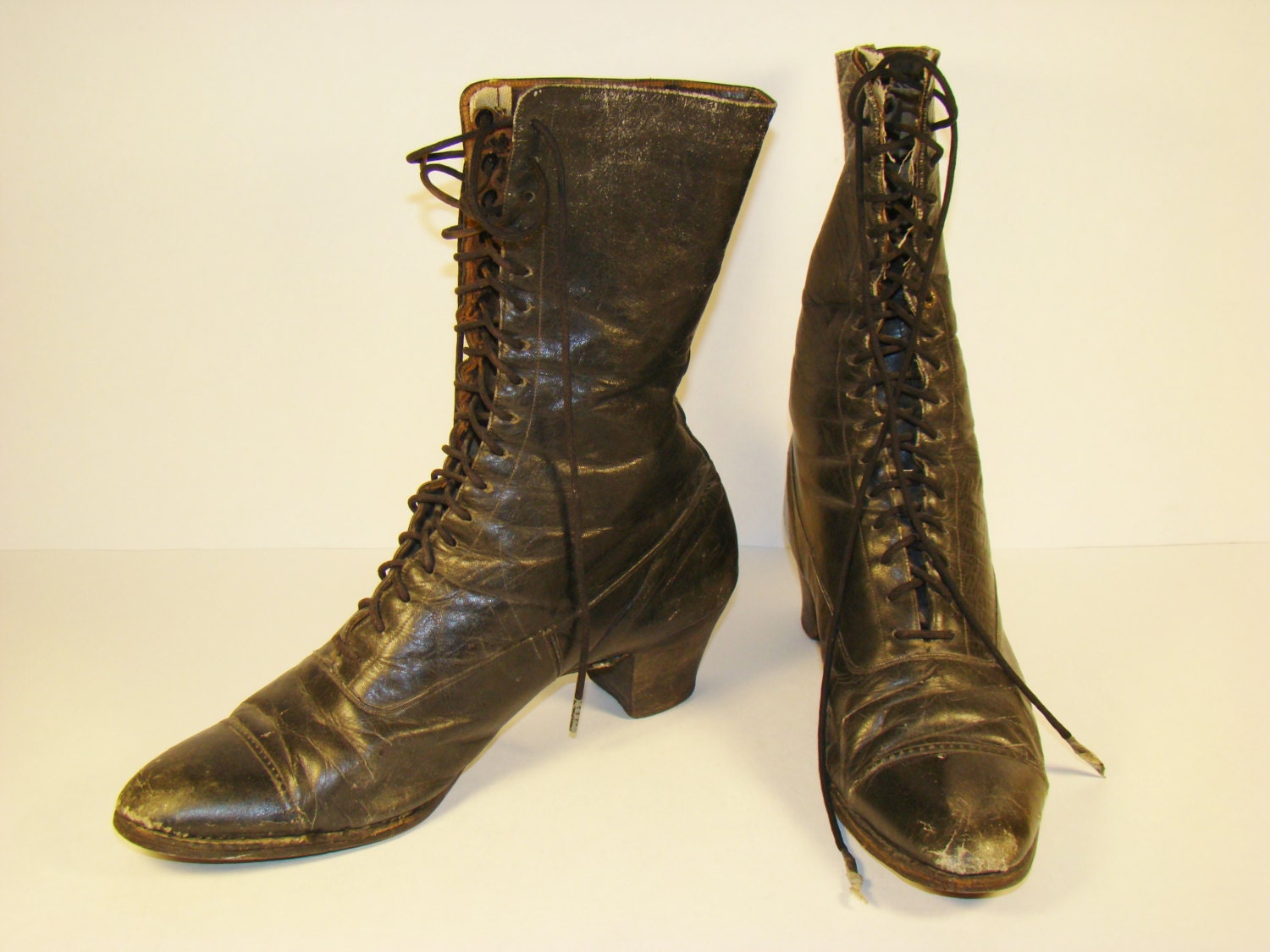 Leather Boots, circa 1890-1910: $49.95
Clever seller! If you sell on Etsy, take a hint from this shop and price your items just below common thresholds, like $9.95 instead of $10 or $19.45 instead of $20. That way, when people search using price limits, your items will eke into the search results.
I already have a pair of lace-up boots, so these aren't really what I have in mind, but golly, what a lovely find if you adore Edwardian boots!
______________________________
Step 3: Narrow Your Search
You can narrow your search further using a multitude of methods: choosing sub-categories to search through, adding more keywords like colors, or varying your search terms like I described earlier, etc. But, one of the greatest, relatively unknown Etsy search features is this little guy:
–
Can you see him? It's not a fleck on your screen; it's a dash! In the Etsy search box, the dash acts like a minus sign, ignoring items with keywords you select. In my antique shoe search, I'm running into a lot of wooden shoe lasts. They're really cool, but they aren't shoes, so I can remove some of them from my search results by adding "-wood -wooden -last" to my search box:
Click to enlarge
Finally! A much better sampling of shoe items!
I used both wood and wooden since the search box only targets words exactly as you type them. If I only subtracted wood items from my search ("-wood"), and a seller is selling a wood last, but describes it as a "wooden shoe form," it will still show up in search results.
You can go pretty crazy with keyword subtraction. Seriously:
When you start narrowing down items, it's easy to get a little subtraction-drunk, so be careful not to subtract too many keywords. In my antique shoe search, I run into a lot of figurines and pincushions in spite of my lower price limit of $15. I can get rid of "-figurine" and "-pincushion" and "-pin" without affecting the selection of shoes. Many shoe figurines are glass. If I subtract the keyword "-glass" from my search, however, I might cause shoes with glass beads or glass buttons to vanish from my search, too! It'd be a shame to miss a great shoe just because you nixed one of the words in its description!
During this third round of searching, I discovered another lovely pair of shoes on the very first page! This time, it is a pair of gorgeous late-teens/early-20s heels: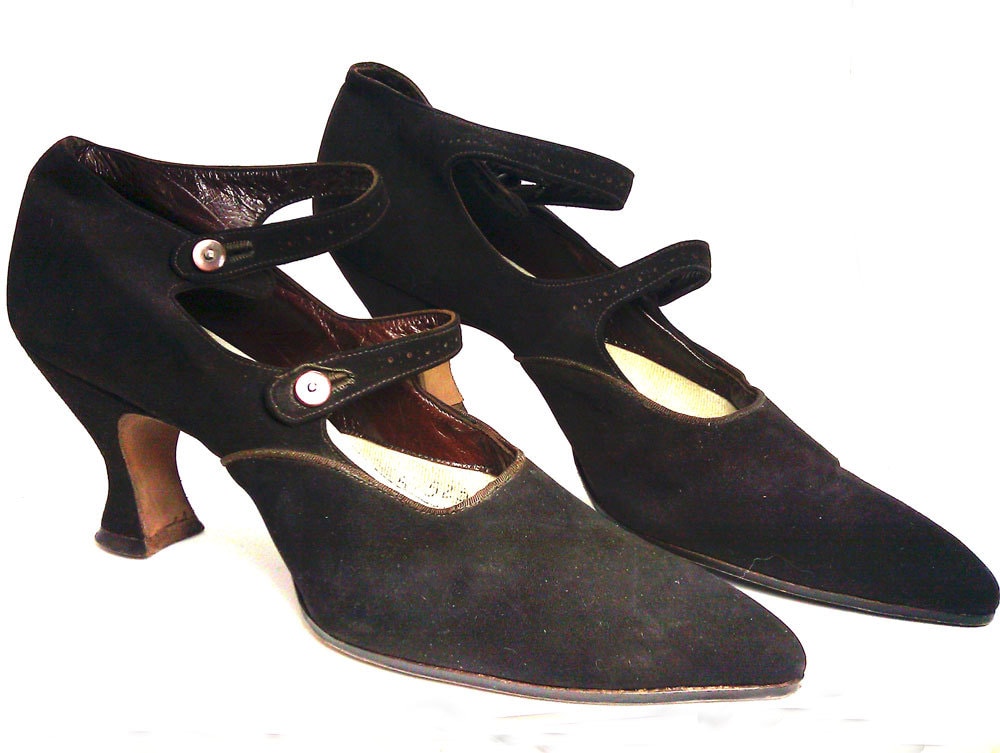 Black Pointed-Toe Louis Heels, circa 1910-1925: $49.99
These are pure fabulous! These will definitely go in my "Favorites!" I never stop at the first page, though. Onwards!
______________________________
Step 4: Check Things Out
Stopping at the first page, unless you found EXACTLY what you were looking for, is like taking one lick off an ice cream cone then promptly throwing the rest away. In order to be a bargain hunter, you must dive right in! As you start going through pages, mark items that strike your fancy by "favoriting" them or opening them in separate tabs so you can search without losing your place (right-click on the link and select 'open in new tab' from the menu to open it in a fresh tab). When it comes to the search-sorting method, the default setting  "Relevancy" is a relative term. There may be a totally relevant item buried under 25 pages of not-so-relevant items! Keep subtracting search terms as you discover items that don't mesh with what you're looking for. If you get overwhelmed, stop and chill! Unlike eBay or other auction sites, Etsy listings last months, not days, so you're less likely to miss out on an item because of a time crunch.
Another important factor to consider is condition. Many lower-priced items are in rougher shape than their more expensive counterparts. Some things are just dirty or suffering from neglect and can be brought back to life with a little care, like these shoes I bought last year:
Before and After Basic Conservation Efforts
These 1830s-40s satin boots were purchased for about $90. I gave up three months of candy and craft supplies to save up for them. Totally worth it!

Other items are beyond repair, but may be good for parts or "study." Sometimes I get tempted to buy an item that's clearly beyond hope just because I feel so sorry for it, but unless it's truly extraordinary, I have to pull myself back and move on.
Here are a few amazing antique shoes I discovered in my search this time around: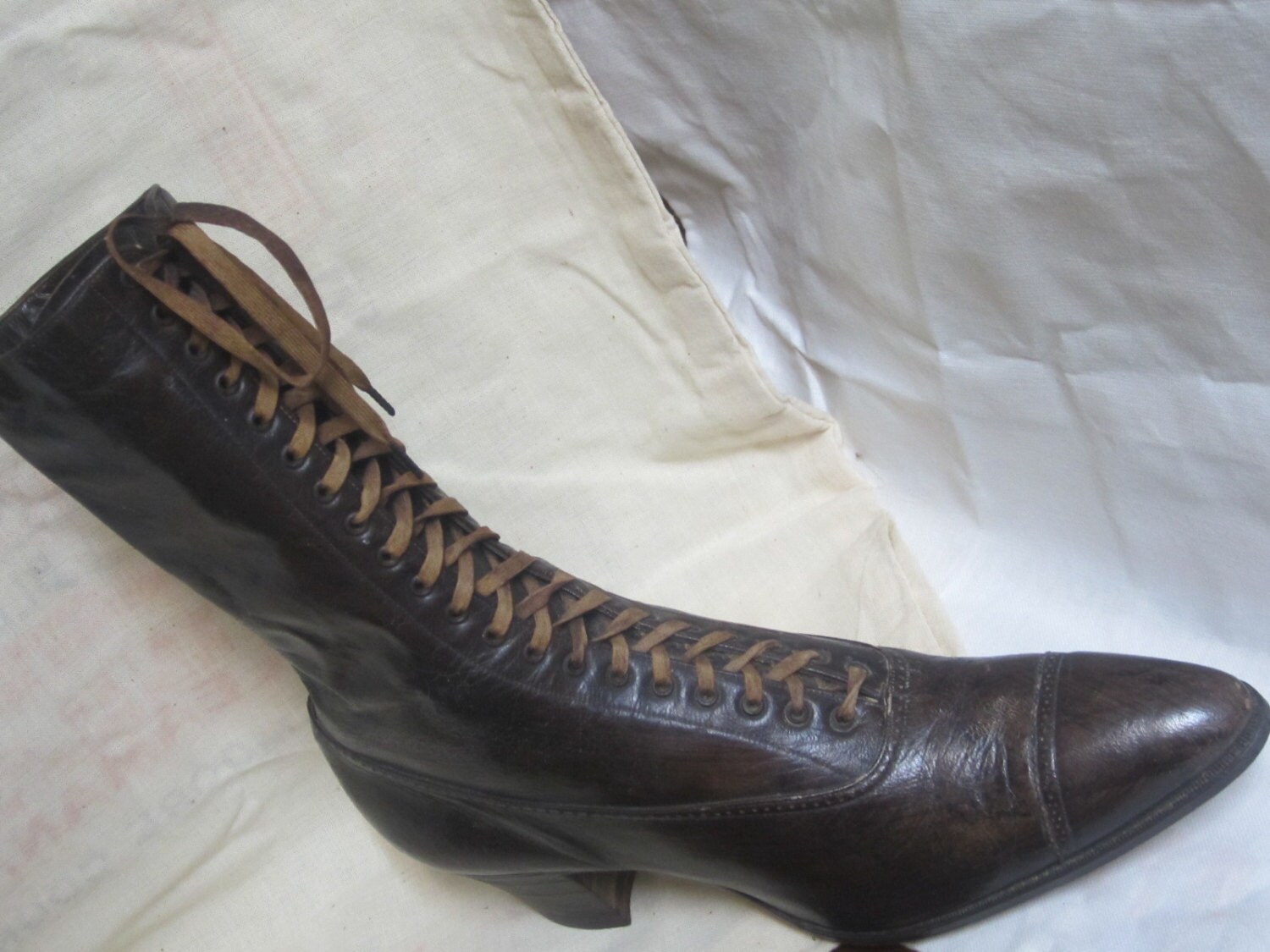 Single Leather Boot for Display, circa 1890-1900: $25
And I quote: "Looking for a new home and new flowers!"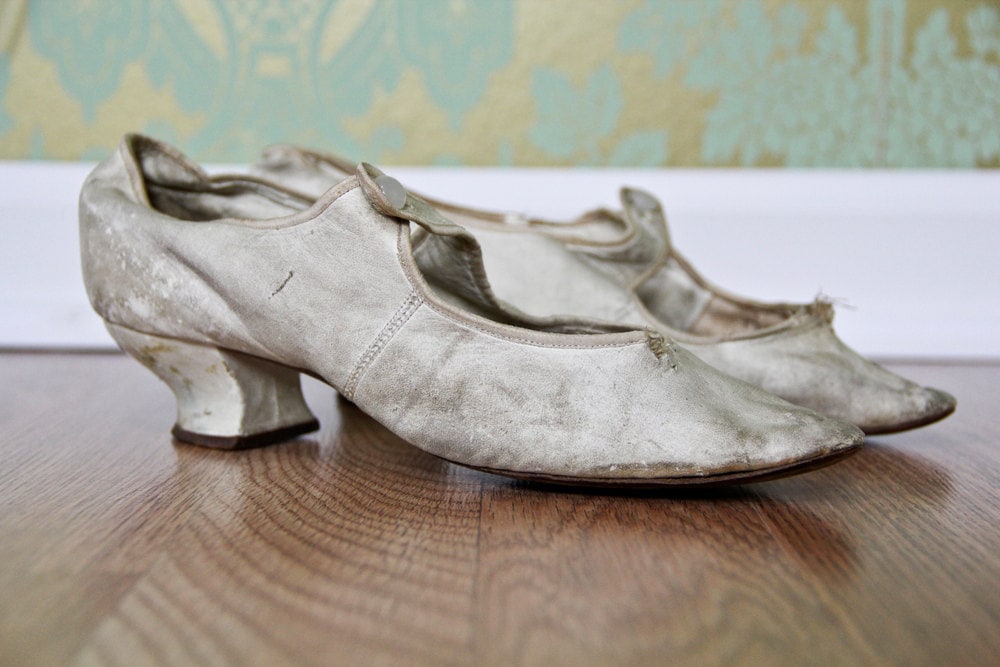 Leather Mary Janes, seller-dated 1910: $39
These look pretty rough, but with a bit of gentle restoration, they could be much prettier!
Late Victorian Leather Boots (Pair), seller-dated 1900: $44.99
Beautiful condition and with that classy fitted ankle!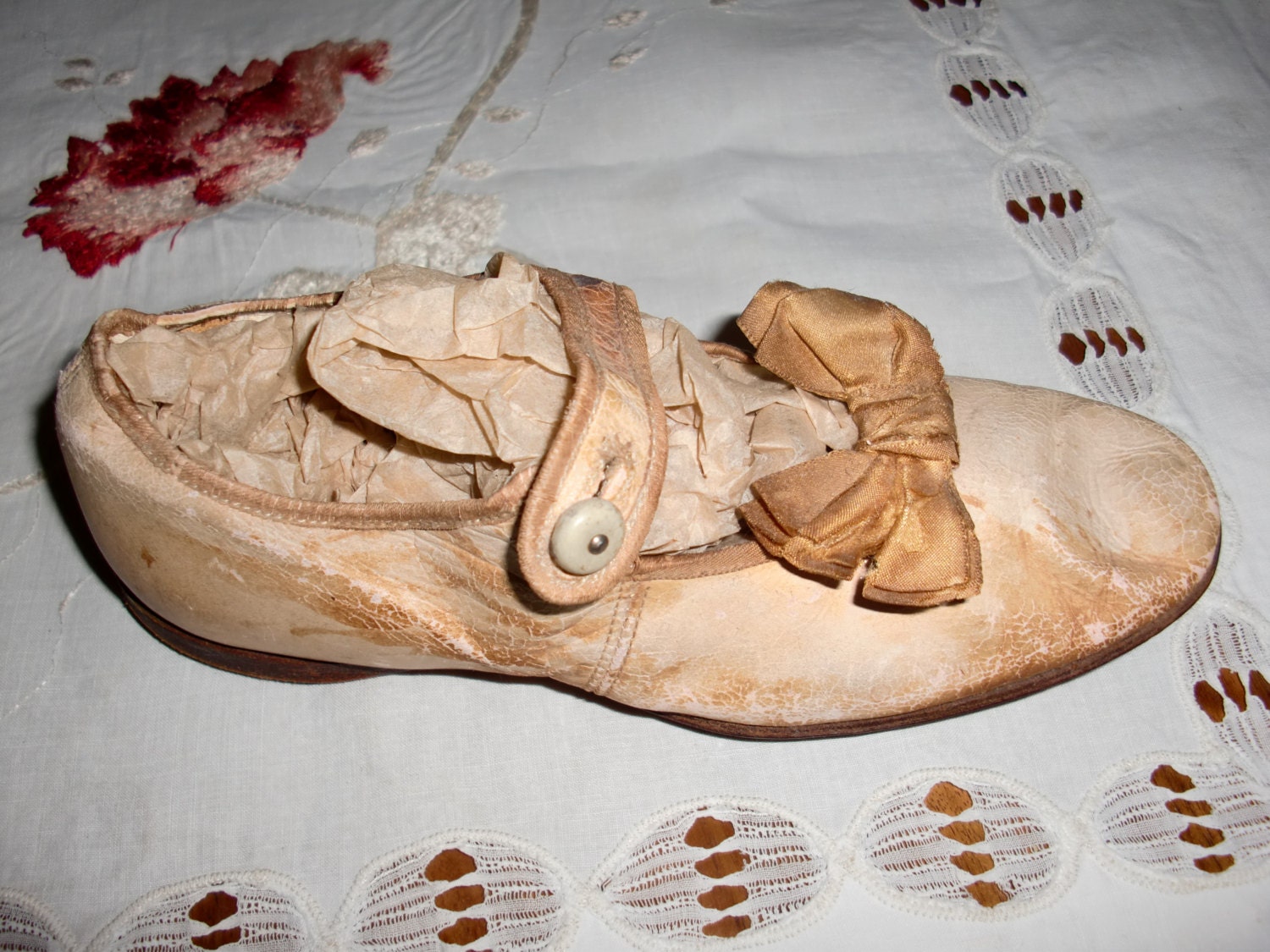 Child's Edwardian Leather Mary Jane Shoes, circa 1890-1900: $29.50
Absolutely adorable, complete with bows and original buttons!
When you're browsing, remember to look well at pictures. Etsy encourages its sellers to take artsy photos of their items, but some of the best gems can be found if you remember to look at the darker, offset, less-professional photos. Don't be afraid to click into someone's main shop page, either. Sometimes one bargain leads to another!
______________________________
Step 5: Negotiate!
If you don't find what you like in your price range and you have the willpower, try searching $10-$20 over your budget and see what pops up. If you find something you like, don't despair! You can favorite it and save up some more cash, or you can try for a more immediate solution: bargaining! Yes, the true bargain is found using Etsy's Contact the Seller function:
Old and New Styles of Etsy Contact Buttons
This is where eBay and Etsy truly diverge. While Etsy's prices are usually higher, the way the site is set up allows customers to actively communicate with vendors. For example, here is a pretty, but battered pair of early 20th Century pumps: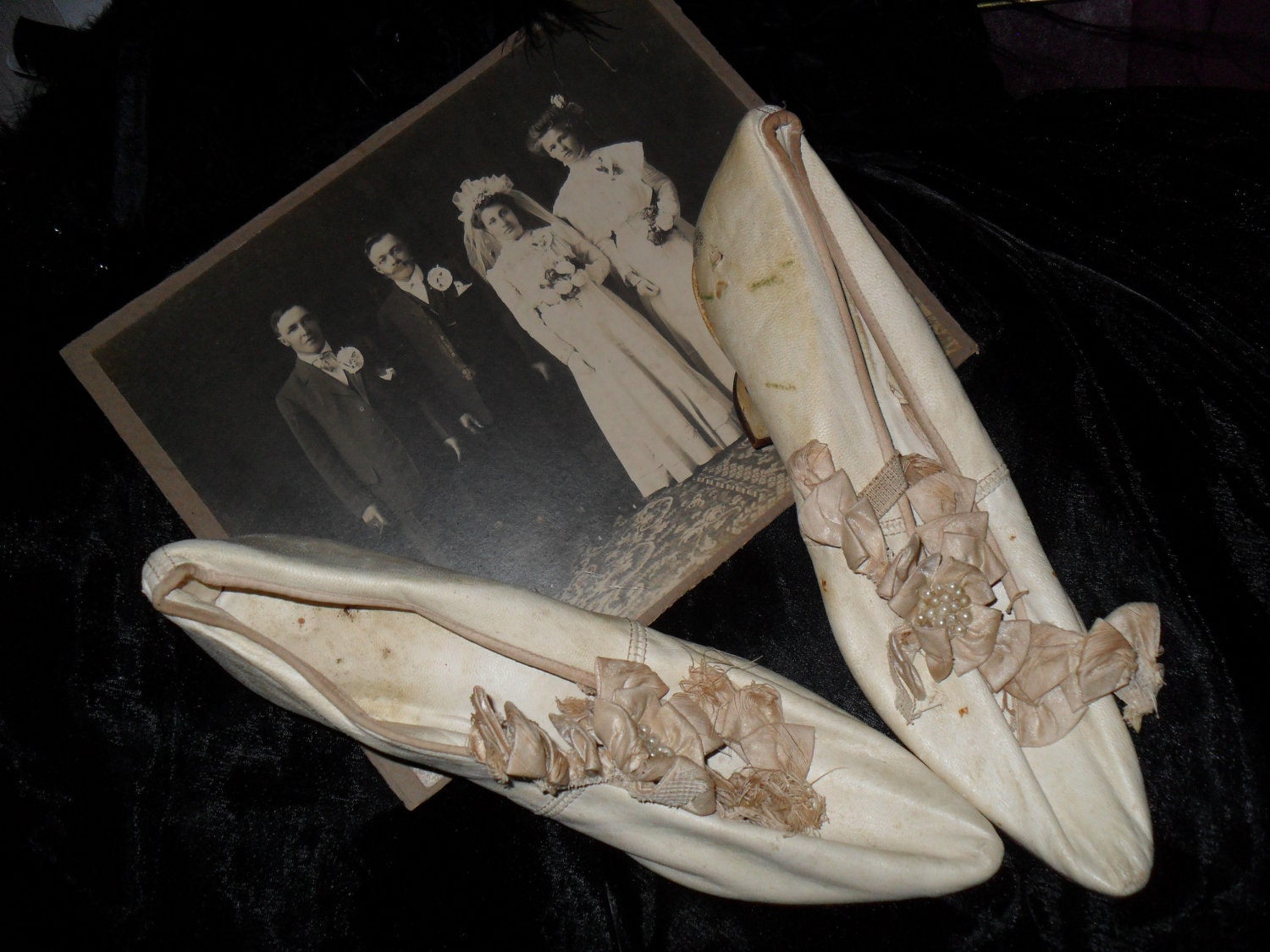 White Pumps, circa 1910-1925: $69
As per the seller: "Deliciously Decrepit Antique Wedding Shoes"
The seller knows these shoes are collectible, but also acknowledges that they are in terrible shape. If you plan on restoring/conserving such an item, you should let the seller know. Many people, myself included, would rather see an item well taken care of than languishing in storage and are happy to give up a few dollars in exchange for that peace of mind.
They are priced at $69– almost $20 over my $50 budget. If I wanted them badly enough, I could contact the seller and make an offer…perhaps $45 so there would be some wiggle room for back-and-forth dealing. It takes some practice, but negotiation is a skill every bargain hunter needs to develop! One good rule of thumb is to offer $5-$10 less than you actually would be willing to pay without being insulting. It's a very fine line to walk! If the two of you can't agree on a price, thank the seller for their time and go back to searching. If you successfully negotiate a price, pay promptly and leave a nice thank you message. Being courteous will always get you far, especially if you like the shop and wish to make another purchase in the future. Just as you can "Favorite/Heart" items, you can also Favorite/Heart shops you find great treasures from!
______________________________
There are plenty of great vintage and antique artifacts floating around in the web for reasonable prices– all you have to do is find them!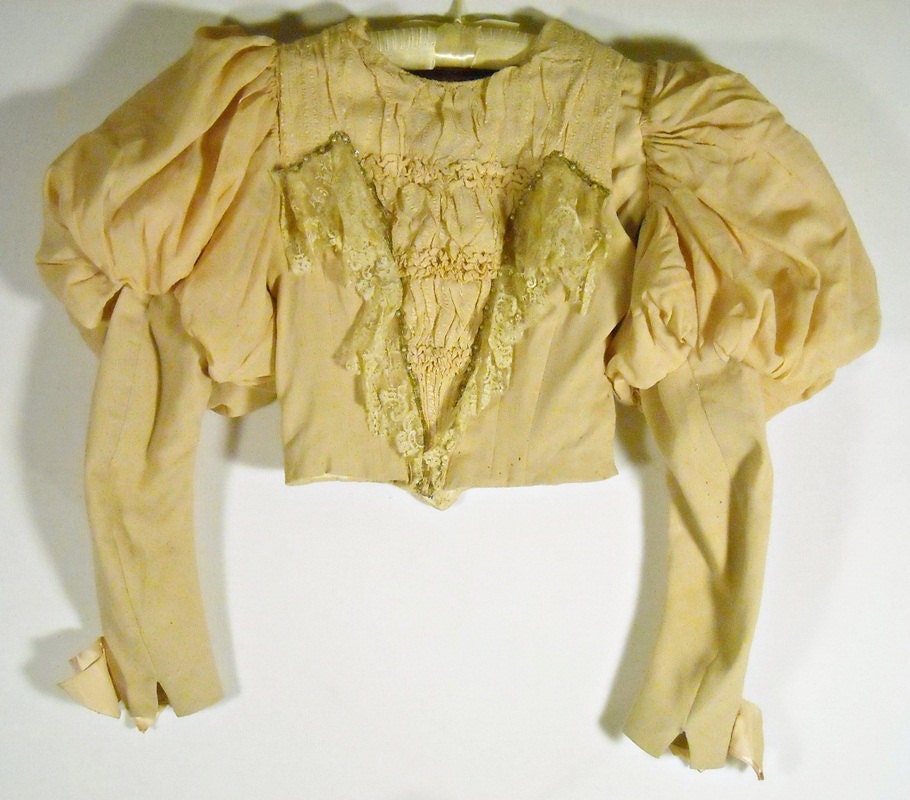 Peachy Late Victorian/Early Edwardian Bodice, circa 1890-1900: $38
So gorgeous!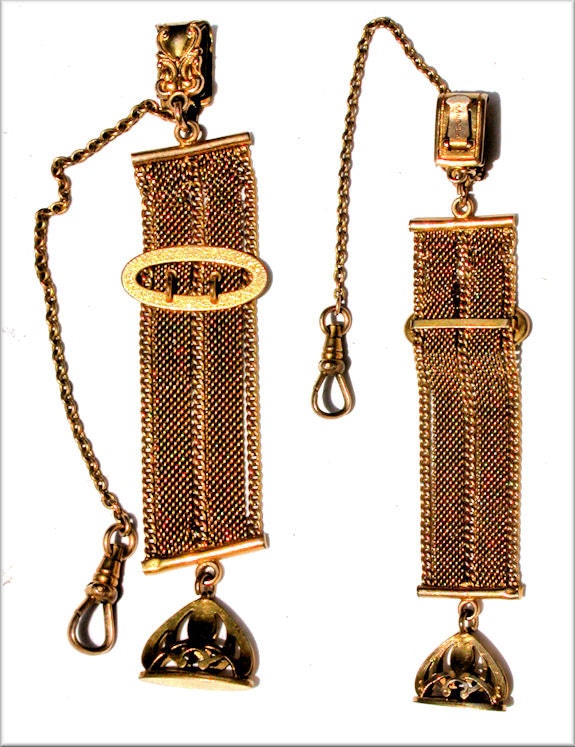 Victorian Watch Fob and Seal, circa 1870-1890: $35
An especially fancy gift for the gent who has everything!
(Sorry if this article is a little tl;dr. I get a little too passionate about thrift shopping sometimes…)