Cigarettes and Bicycle Optional
I have been obsessing over the 1890s lately. After finishing my Mrs. Mauve dress, I knew I would need to style my hair to match. There's only one problem: my hair steadfastly refuses to poof. I really wanted something huge, fluffy and Gibson-girlish. My first attempt, The Nitty Gritty Gibson Girl, was a great success!
Read more about The Nitty Gritty Gibson Girl here.
It wasn't perfect, but it was poof and I was excited to finally have some volume in my naturally flat hair. As it turned out, I finished the Mrs. Mauve dress just in time for Chris's and my first anniversary trip. We would be staying in the quaint little town of Fredericksburg, TX in the cutest little antique house– the perfect place for pictures!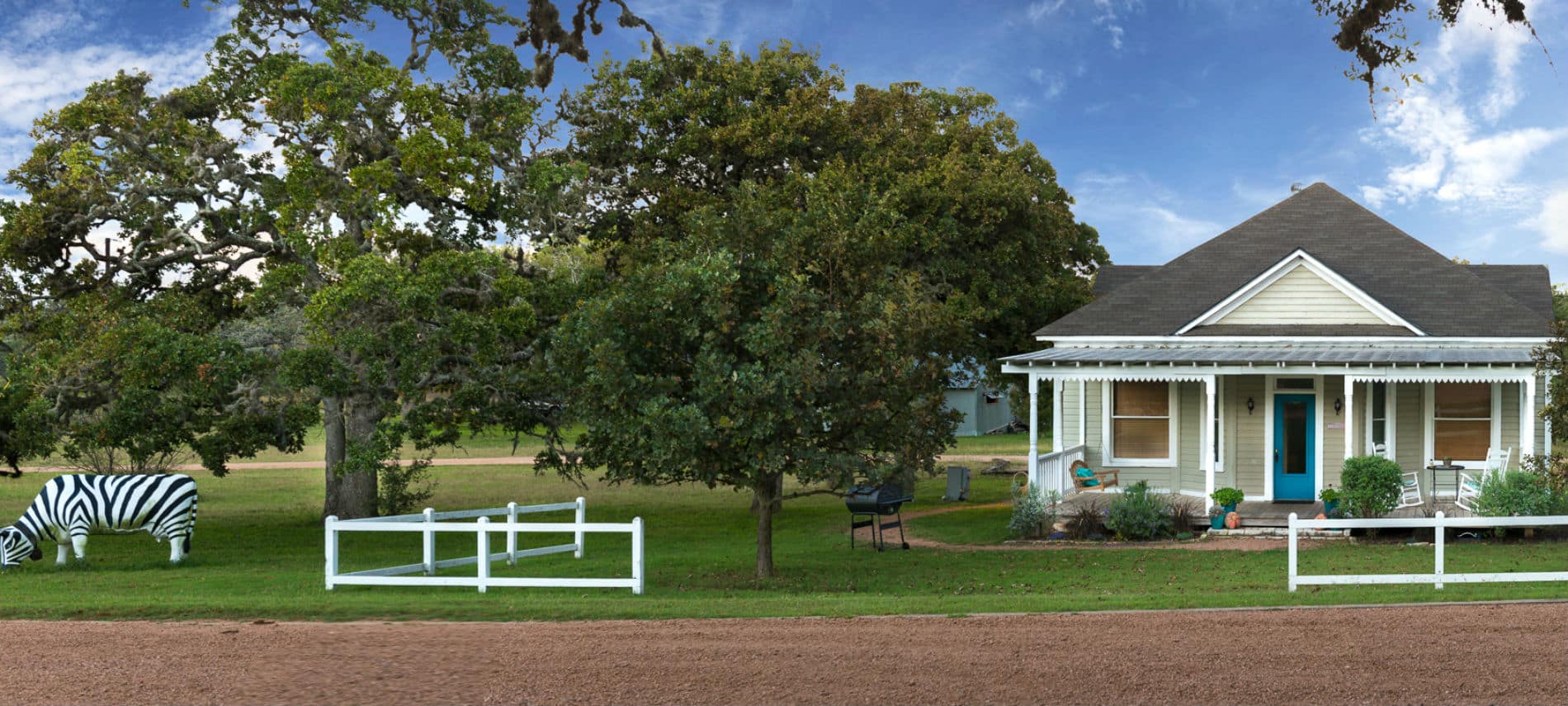 We stayed in the Victorian at Baron's Creekside. It was very nice and quiet. We had an excellent time!
There was one hang-up: my Nitty-Gritty Gibson Girl is easy to do and works like a charm, but it is time intensive. It works like charm if you have the time to wait for all the little braids to dry and it will give you the biggest, frizziest Edwardian hair you've ever dreamed of. The style is not technically difficult by any means, but for a lady on the go with her husband on the way to a tourist town for a romantic getaway…this isn't exactly the look you want:
So, I was feeling really apprehensive about doing my hair in the midst of my holiday. If I was doing my hair at home, I would gladly go with the Nitty Gritty because it works like a charm. On vacation? Not so much. Christopher is very patient with my eccentricities, but we wanted to wander around town and see the sights and I wanted to do so without feeling terribly self-conscious. I still wanted that fabulous pouf, but not at the expense of my dignity.
So I weighed my options:
You may recognize this photo from an earlier post. This cute 1890s couple is one of my favorite photographs because they look very average and remind me a bit of Chris and myself: he's tall and brooding while I'm shorter and, like this woman, have flat hair! I considered copying her double-braid look. Yet, for my dinner dress, I really wanted that highbrow hussy look and when I wear two braids like that, it's more cute than classy.
On the same day I purchased the photograph of that couple, I also picked up a few other cabinet photos. One was a group photo that included this rather befuddled-looking woman and her fluffy hair:
See that gent in the lower corner? Chris always does a similar death-stare into the camera, too. It must be a guy thing…
This photograph is earlier than the 1890s couple– I'd guess the mid 1880s. In the 1880s, it was very fashionable to have curly short bangs. This woman's were more fluffy than curly and little lightbulbs staring going off in my head. What if I just fluffed my bangs instead of my whole head?
Then I stumbled across this fabulous Punch cartoon of the New Woman:
I love New Woman cartoons so much!

How could I have forgotten the outlandishly spunky New Women of the 1890s?! This gals were all about practicality and breaking rules. I definitely fit that description and their no-nonsense hairdo I could definitely do!
As an added bonus, the method I came up with is simple, fast, and looks great as a 2014 hairstyle before transforming into that luscious 1890s pouf we all crave! This tutorial works for my hair which is mid-back length (all one length), straight, oily, and generally uncooperative. It may not work for all hair types, but if you have similar hair to me and have tried other methods with limited success, this may work for you!
How To Get the "New Woman No-Fuss Fluff:"
(Complete with illustrations and photos this time!)
You will need small hair elastics and a small metal barrette. I did my hair up in a bun, using a cheap mesh "doughnut" bun shaper from Walmart because, well, buns are hard and I needed the extra volume:
Step 1: Gather your bangs and make the bun.
Even if your bangs aren't cut short, they are still there. "Bangs" just means the front section of your hair from your hairline to about halfway back. Put your remaining hair in a bun.
Don't gather the sides of your hair. Just the top swathe.
Step 2: Braid the hair upwards and secure.
By braiding you hair up and forwards, you train your roots to stand up which is where all that delightful volume comes from.
I braided mine a little off to one side, but it's okay.
It lies a little flatter against my head that way.
Step 3: Clip the braid behind your ear.
Not only does this get the braid out of your face, it looks super cute as a modern hairstyle that you can wear outside without feeling silly! I wore it all day like this as we walked around town, shopped, ate lunch, and had a lovely day out of the house.
Plus, it helped control my hair in all that Texas Spring wind!
Step 4: After a few hours, undo the braid and brush gently to fluff.
I wore my hair braided for 4+ hours to get it fluffy. The longer you wear it, the wavier (and fluffier) the hair will get.
If you start getting Flashdance flashbacks, you're doing it right!
Step 5: Tie the end, tuck it under, and clip!
I took these pictures yesterday which happened to be a "no hair washing" day for me. My hair is a tad greasier than it was for Mrs. Mauve, but the result was just as good (in fact, it had even more lift, though it didn't have as much staying power as clean hair did).
Congratulations! You now have 1890s No-Fuss Fluff!
Front
Taken after an hour of wear, including under my hat!
Side
An added bonus? Since there isn't as much hair to get in the way, my hats sit much more securely on my head and doesn't smash my hair flat. There was no hairspray to gum up my clothes, either. The best bit, however, was that I successfully pulled off the 1890s look without having (too much of) a panic attack about my hair. Huzzah!
Composure: Maintained.
Demeanor: Confident.
Hair: Flawless.
Outcome: Success!
This hairstyle is good for late 1880s to early 1900s and can be used for all classes of women from multiple backgrounds (I wish I'd known about this method when we did The Miracle Worker. This hairstyle is perfect for Anne Sullivan!). For an upper-class ballroom look, add some flowers tucked behind the pouf. For a young lady, a big bow wrapped around the bun is a good way to playfully dress it up. With more 1890s projects in the works, I know I will be using this hairstyling method again in the future!