Waaaaaay back in December of 2018, I went to Dickens on the Strand with my friend Megan (aka Mistress of Disguise / Clusterfrock). Since it had been frightfully chilly the week before, I made a flannel bustle dress using the "duct-tape dummy" method (mummify yourself in duct tape and cut the form into pattern pieces) in anticipation of promenading in the cold streets of Galveston (plus, there were many tales of the previous year being rained out). It was my first time ever using the duct tape method and even though it was very time consuming, I was absolutely thrilled with the outcome! I have since made multiple dresses using the original duct tape pattern and each time I have achieved a good fit much more quickly than my previous slopers.
This is the only in-progress shot of have of this dress because I was just trying to buzz through it like a bee in a windstorm in order to make the deadline! You can see the raw duct tape pattern at the top and the absolute wild shape of it to fit my body. It looks insane (3 darts?! Whatever works…), but the resulting fit is unbeatable.
However, in grand Texas style, the weather shifted from being partly cloudy in the 30s to being sunny, 80 degrees, and soppingly humid. Despite being ill-suited for the heat, I wore my flannel dress to a marvelous tea party and had a good time anyway.
Unlike the Victorians who wore their grand, heavy dresses in the midst of a mini ice age, current Texas weather patterns are far from ideal for 5 pounds of fluffy cotton flannel! I meant to write a blog post about my trip right after the event, but never got around to it. So the poor flannel dress hung in my closet, entombed in a plastic dust cover.
Most of 2019 was much the same: far too warm to wear anything long sleeved, much less made of flannel. I made costumes out of cool fabrics instead, like my linen-blend 1878 mourning dress with 3/4 sleeves to beat the heat (also made using the duct tape dummy pattern as the base). Even when December rolled around, we pretty consistently hit temps in the 70s and 80s. If the heat wasn't going to wane in winter, I decided I was just going to make fresh accessories for my black dress, like I did for the Waxahachie Christmas House Tours:
When 2020 arrived, a new DFW Costumers Guild event was on the horizon: Renoir, the Body the Senses, at the Kimbell Art Museum. Again, I pulled some fabrics from my stash in anticipation of just making a new overskirt, cuffs, and collars for my black dress. But as the day drew near, time ran out!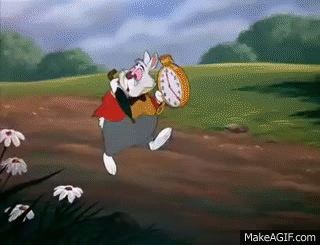 Life got incredibly hectic: we had planned a nice long visit to my parents' house, but on the 8 hour drive over, our car died in the desert! We spent vacation wrestling with the dead car and the rest of the week tying to find a new one. By the time the Saturday of the event rolled around, I was exhausted. I didn't want to sew. I considered skipping it entirely. But Becky really wanted to go and the weather had chilled…the flannel dress called to me from the dark recesses of the closet: IT IS TIME!
I pulled out out and prayed it would still fit. And it did! Huzzah! I always thought the front was too plain, so I had just enough gumption and time to add some navy ribbon to it. Much better!
I have discovered that ribbon—LOTS of ribbon– is invaluable to costuming. Rosettes, belts, hat bands, ties, hairbows, jabots, edging, waist-tapes, binding, accents, purse strings…ribbon is infinitely useful. However, don't be like me and underestimate how much ribbon you'll need: I used about 3 yards of antique ribbon just to make these few accents and I didn't have a scrap left!
So I donned my chemise, undies, corset, corset liner, under petticoat, bustle, over petticoat, underskirt, overskirt, bodice, and hat, tickled the entire time that I'm wearing all these extra layers to go see nudes!
You see, this particular museum exhibit was exclusively Renoir's nude paintings through the years (with a smattering of nude portraits by other artists that inspired him).
Ooo, lala!
vs. Our Extra-Fully-Clothed Group
Photo courtesy of Christy
Honestly, I think our costumed group provided excellent historical context and contrast to the exhibit. There we were, dressed as the women in the portraits and patrons of the museums viewing the paintings would have dressed in their day-to-day lives– highlighting just how intimate and revealing Renoir's realistic nudes are and how brave and daring his models were to pose nude in an era where women generally wore very modest clothing and while idealistic, "classically" painted nudes were widely revered, the models/actresses posing for them were still given the disapproving societal side-eye.
I wish I'd gotten some photos of us in costume next to the paintings to show the contrast, but there were lots of people and I always feel a bit rude taking photos in a full gallery when folks are there trying to appreciate the art. I did grab one of Becky and I outside in the lovely, pleasant, absolutely refreshing 50 degree Texas morning air:
10000000% more pleasant than the 80 degree days of December 2018 and 2019!
Afterwards, we went to La Madeline for lunch where I stuffed myself silly with strawberries and cream!
It was a good day, something I sorely needed to lift my mood after the stressful week scraping and scrambling after suddenly losing the car. I am very grateful to my family and friends for helping get us through it all!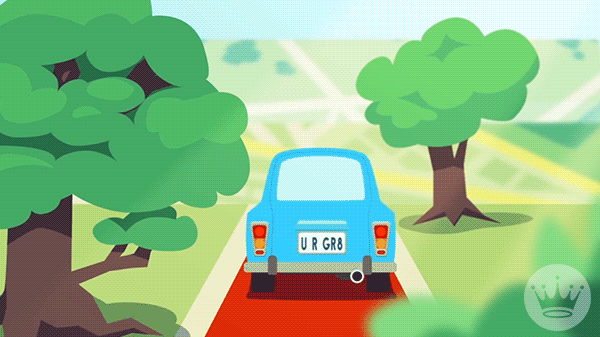 Oh! I nearly forgot on of my favorite little details about this dress: the tiny Victorian pin that's on the collar. I don't know who it's commemorating or what significance 1850 has, but I love the tiny mystery!