The holidays are here and it can be a bit challenging to find gifts to give a hobbyist if you don't share that hobby.
For a costumer, a good pair of sewing shears is always a welcome gift or a fresh set of sharp pins or a giftcard to the local hobby shop, but here are a few smaller, less obvious gifts that make great stocking stuffers for the historical costumer in your life.
These are general inexpensive common items that can be found in big box stores or online– stuff that might not pop immediately into your mind as a "costuming" gift, but that are infinitely handy for historical costuming!
1. Tinted Lip Balm (Average Price: $1-10)
Blistex's Lip Vibrance is my absolute favorite (Walmart, $2.50). It has the perfect rosy pink color and is SPF 15. Plus, it has a tiny mirror on the tube! I also have Vaseline's Rosy Lips (Dollar Tree, $1). It is more slick and glossy with barely any color, but it does a good job of keeping lips soft.
Lip balm is incredibly handy to have at outdoor events, especially in dry climates (or cold ones, as I discovered during a particularly chilly DFWCG Georgian Picnic). In addition, a little sheer tint gives your lips a healthy rosy glow without looking too made-up. A lip balm with a bit of color to it is an indispensable item I take to every costuming event!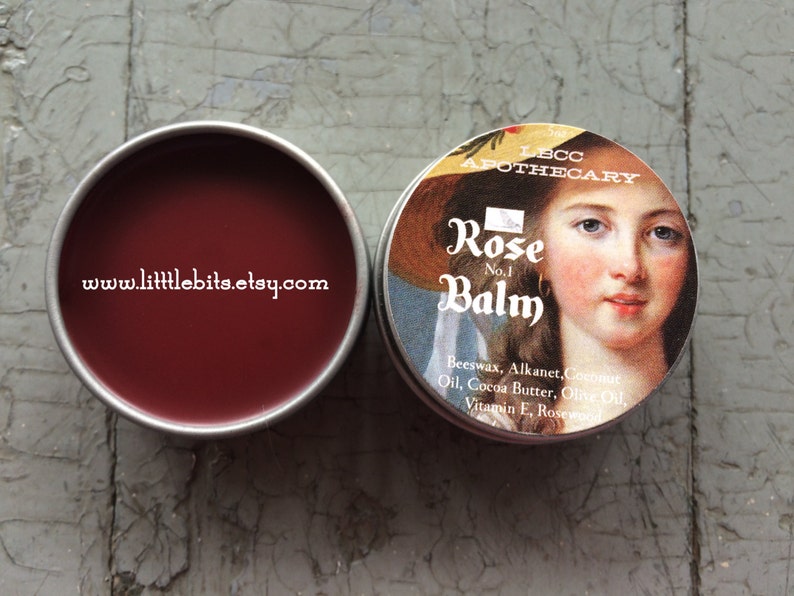 There are a variety of historically accurate options available as well, like LBCC Historical's 1772 tinted rose lip balm (Etsy, $10). Or, if you are feeling crafty, make your own from a historical recipe, like this one! Bonus points for making a homemade gift as well.
2. Black Safety Pins – (Average price: $2-4)
I buy my black safety pins at Walmart for about $2, but you can find them in almost any big craft store or online. I love them because they are much less visible on darker and matte fabrics! In the above picture, you can see the difference between the black safety pin and the regular silver safety pin on the very matte black linen I used for my 1878 mourning dress.
The vintage term for black lacquered metal pins is "Japanned." In the Victorian era, they were used for mourning clothes, but black pins are incredibly handy for wearing with any dark costume were the glint of a silver pin would be glaringly obvious. Plus, you can never had too many safety pins!
3. Knee Socks and Stockings ($1-35)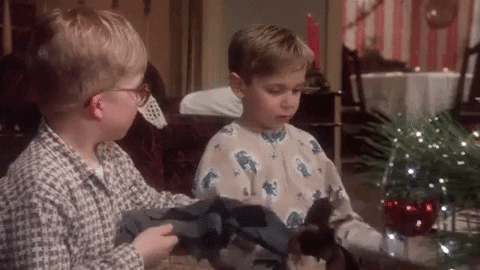 It's an age-old trope: socks for Christmas? Bleck! But to a historical costumer, stockings are the perfect stocking stuffer! You can't go wrong with a fine pair of creamy white or black above the knee stockings, but you can go for funkier designs, too, depending on your gift recipient's personality. I have another post about historical stockings here.
I have a wide variety of stockings from basic knee socks (Walmart, $3) to baseball socks (Academy Sports, $8) to trouser stockings (Dollar Tree, $1) to fancy clocked stockings (Fashions Revisited, $15).
I will say that I prefer a finer, even knit stocking, not necessarily sheer, just a smaller thread/stick size, like a modern dress sock. Chunky, textured, or coarse knits can cause rub spots in shoes…a not-so-nice situation if you're having to walk around uneven ground outside all day.
You can find a huge variety of fantastic knee and over-the-knee socks online at places like Sock Dreams or Ozone Socks! For luxurious historical repros, there's the  American Duchess stocking line or Fashions Revisited.
4. Hair Donuts, Hairpins, and Hair Ties ($1-6)
Historical hair can be hard. A hair donut makes it easier! What on earth is a hair donut? A hair donut is just a puffy circle of fine mesh that helps make perfectly smooth buns easily. They are readily available from Dollar Tree, Walmart, Target, Walgreens, Sally's Beauty Supply–or just about anywhere you can find hair accessories– and usually cost just a few dollars.. They come in a variety of sizes and colors like blonde, brunette, black, and red to help blend better into the hair. You can find hair donuts in singles or in kits.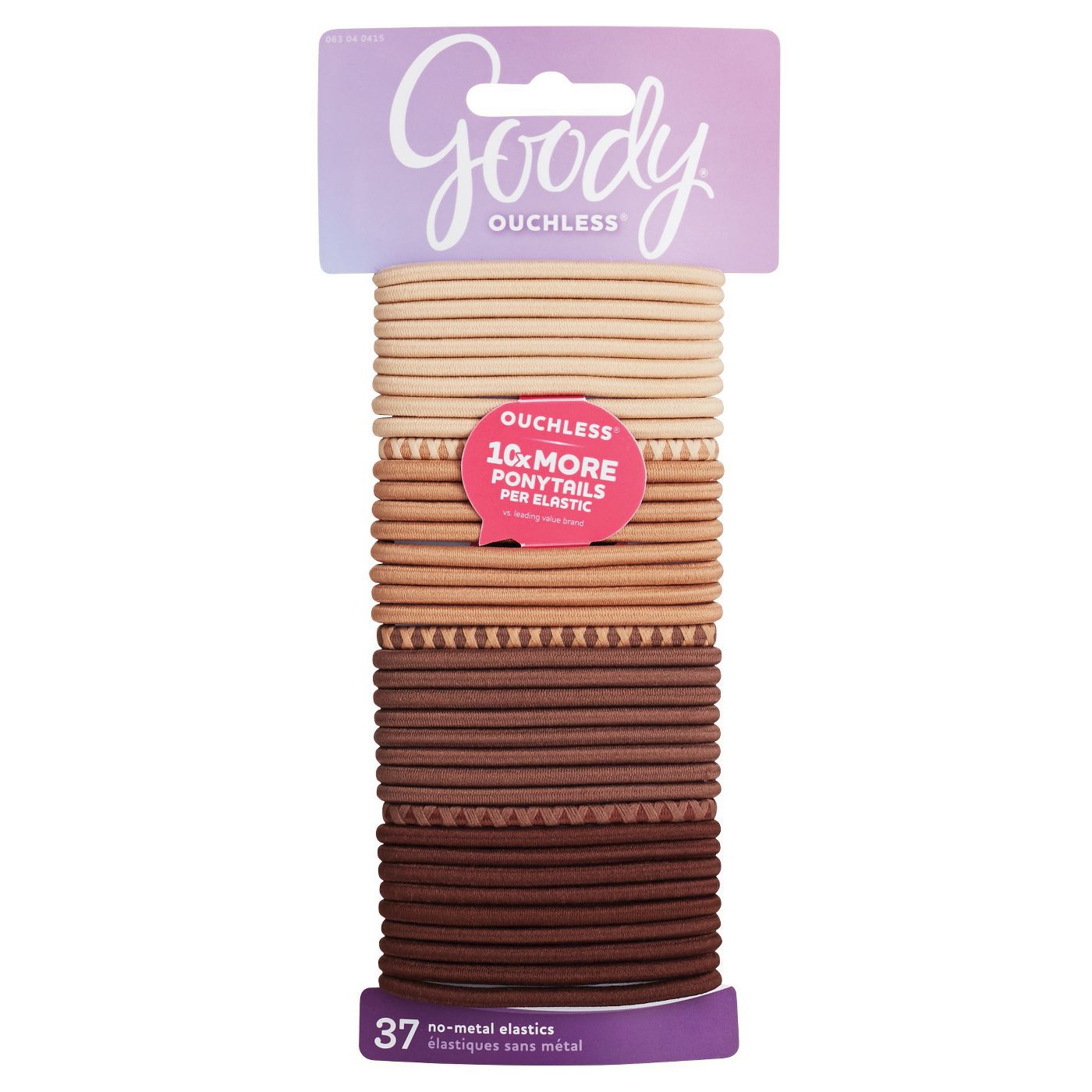 A packs of hairpins/bobby pins and hair ties in the right color to blend into the hair are also wonderful. Hairpins and hair ties always seem to vanish after a while, so getting extras are usually a very welcome surprise. I like Goody's Ouchless hair ties, myself (Target/Walmart, $5). They come in a variety of natural hair colors.
5. Shoe Laces ($1-12)
This may be a bit out of left field, but shoe laces are very handy to have around the sewing room. They can become a drawstring in a skirt or purse and lace up a corset. Shoelaces with metal ends are especially nice and more historically accurate (The technical term for the tips is "aglets" and they have been around for centuries). Look for solid-color flat ones in the kid's section which work great for purses or extra-long (84″+) round ones by the men's workboots that are ideal for corsets.
6. Cute Paper-Cutting Scissors ($3-10)
Every seamstress has a preferred type of sewing shear, so if you're planning to get them a new pair, ask them what type they prefer. However, for just a quick gift, it's equally handy to get a pair of scissors for cutting pattern tissue, too. Find a fun pair! An all-purpose pair of scissors with a cute handle makes it easy to tell the paper-cutting scissors from the fabric scissors. You can never have too many pairs of scissors of all types!
7. Faux Pearl Jewelry ($3+)
Pearls are classic and have been treasured since ancient times. The great thing about a strand of pearls or a pair of pearl drop earrings is that they are timeless: they can be worn with any era of costume from Roman to Renaissance to Victorian to Retro. If you've got the budget for real pearls, kudos to you! But quality faux pearls are affordable and widely available anywhere that sells jewelry like Target, Kohls, Claires, etc. One of my favorite costuming necklaces is a $10 strand of glass pearls from Walmart.
If you have a few extra dollars to invest in a gift, there are several historical costume jewelry sellers as well, like Dames a La Mode or K. Walters at the Sign of the Gray Horse.
8. Long Evening Gloves ($8-25)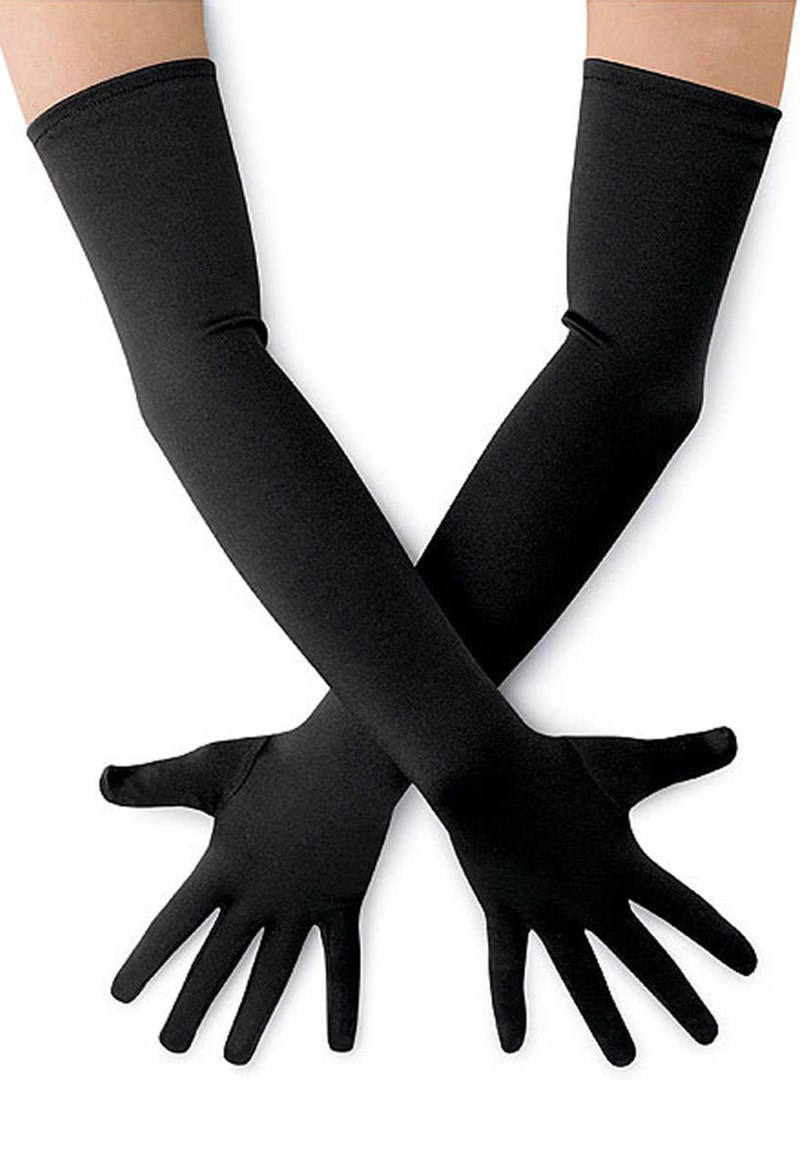 In the past, folks generally wore gloves when they went outside no matter the season. Gloves have mostly fallen out of fashion in our modern world and finding vintage examples can be difficult. That's why stretchy costume gloves are so great! Places like Party City and bridal shops generally have them year round in a variety of colors. Plain black, white, and ivory are the easiest to find and the most versatile, though if your giftee has a fave color, you can certainly find it online. They come in lots of colors!
9. Book Phone Case ($10+)
Lots of costumers like to use a cell phone cover designed to look like a little leather-bound book to hide this indispensable bit of modernity. I love my book phone case! Book phone cases are not one-size-fits-all, so if you plan to get one as a gift, make sure you know the model of your giftee's phone. Unlike the other items on this list which you can find easily in stores, this one you'll probably have to buy online. You can find genuine leather ones ($25-50) or  faux-leather ones ($10-25).
Of course, each costumer is different, so not all of these gifts are 100% perfect for each person, but they might give you some ideas.There are plenty of other little gifts you can use as stocking stuffers (measuring tapes, pins, etc.) for your favorite historical costumer. If in doubt, though, just ask them what they want! They'll be able to tell you more specific items.

HAVE A SAFE AND MERRY CHRISTMAS!