Goin' Bat-Sheet Crazy!

I use second-hand sheets all the time for my costumes. They are perfect for mockups, linings, or even fashion fabric! Sheets are cheap and plentiful at second-hand shops, outlet stores, and garage sales. They are a great source of fabric for folks who live far from craft shops, need a costume to be inexpensive, or are just learning to sew. Ruining a $4 sheet is much less painful than ruining a $4-a-yard fabric!
Over the years, I have developed a few guidelines to help me wade through bins of sheets to choose the best ones for the task at hand.
General Sheet-Shopping Guidelines
Pick Queen or King size sheets.
100% cotton is great for a more accurate costume.
You can never have too many white and solid colored sheets.
Test sheets like you would test any fabric at the store for drape, weight, and weave.
Buy a variety!
Wash all sheets before sewing with them, especially if they are purchased used.
__________
Choosing Sheets for Mockups
Mockup sheets are very basic: nearly any sheet will do! However, there are a few guidelines to keep in mind.
Size: A King sized sheet has more yardage than a Twin or Full, meaning you can get more pattern pieces/larger pieces out of it. If you are testing a pattern with large pieces, a larger sheet will come in handy. Twin sheets, however, are perfect for mocking up smaller pieces, like bodices.
Fabric content: Since a mockup is usually just used to see the way a pattern fits together, the content of the sheet's fabric isn't usually an issue. However, keep in mind that different types of fabrics have different amounts of stretch and draping, so it is wise to consider what type of fabric you will be using in the final garment and choose a sheet with similar properties. A polyester fabric, for example, may have less give than a cotton one, for instance. This will affect how the garment fits later, so a sheet mockup may fit perfectly, but the final garment might be too tight if the final fabrics have a tighter weave. (PRO TIP: If your final garment is made of woven fabric, don't use a jersey knit sheet for you mockup!)
Pattern: A mockup will likely be messy and won't end up in the final garment (unless you choose to use your mockup as a lining or finish it, then see below), so the pattern and color do not matter that much. Bright purple with lime green flowers? Pink elephants? Sexy animal print? DO IT!
Choosing Sheets for Linings
Sheets can be good linings. Since the lining goes into the final garment, however, it pays to be more judicious.
Fabric Content: Consider what you want your lining to do for your garment. Poly-cotton blends are readily available in a wide variety of textures and colors and are very easy to wash, but they can pill something fierce, become ragged-looking, and scratchy. 100% cotton is breathable, easy to sew and launder, and an excellent all-purpose lining fabric, but there are a few exceptions. For example, does the lining need to be smooth to glide over another garment, like for a coat? Cotton and cotton-blend sheets will cling to other cottons, velvets, and many other soft fabrics, so look for sheets that are slinky, silky, and slippery instead. Many will be polyester, so bear in mind that they might trap heat– a boon for a coat, but a possible curse in the summer!
Weight: Weight can mean two things– the thickness of the fabric and the actual physical weight of the fabric itself– and they aren't necessarily related! A flannel sheet might be thick, but it may be lighter in physical weight than a densely-woven cotton sheet. I have made the mistake of choosing a thin cotton sheet that turned out to be much too heavy en masse, overwhelming the the light, silky fashion fabric, dragging the whole silhouette down with it. Sheets can be very heavy, so be prepared! Test the weight and drape of a sheet like you would test any fabric at the store!
Size: Check your pattern for the recommended amount of lining yardage to get an idea of what size sheet and how many you will need for your project. This is a handy chart of yardage equivalencies for all sizes of sheets to help you calculate:


Chart by Sew Much Ado
Color/Pattern: Linings and fashion fabrics work together. If there is a chance the lining may show, trying to match or compliment your fashion fabric is a must! If the fashion fabric is sheer or loosely woven, the lining may show trough it, especially in certain lighting. Choose a sheet of a similar shade for the lining or one near your flesh tone so the color of the fashion fabric is not affected, though you can get some interesting color effects if you choose alternate linings. For example, a white fashion fabric may look slightly warmer with an orange cotton lining or a loosely woven black fabric can be laid over a bright magenta lining to produce a changeable silk effect. You aren't limited to plain colored sheets, either! Printed sheets can make excellent period-correct linings. Some Victorian bodices and skirts were lined with patterned cottons. If the lining won't be seen at all, color or pattern may not even matter! Made a mock-up in that crazy animal print and want to use it as a lining for your Victorian bodice? DO IT!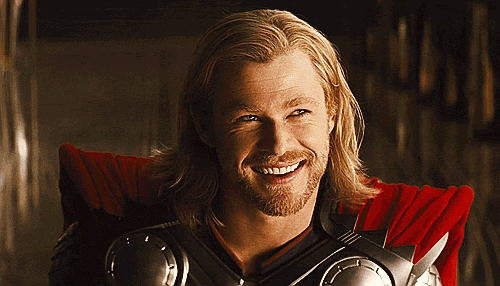 It'll be our little secret…
Choosing Sheets for Fashion Fabric
This 1710s outfit is made from a sateen sheet, curtains, and a hacked-off pair of men's slacks.
While cheap sheets aren't as luxurious as duchess silk satin, they can make excellent fashion fabrics, especially for 19th and 20th century day dresses. They are also fabulous for undergarments, like petticoats and drawers. Many of the guidelines for choosing a good lining sheet also apply to choosing on for fashion purposes, but with a few more specifics:
Size: Size matters! If you are wanting one fabric for your whole dress, you may have to get creative with your pattern piece placement to maximize your fabric. King or even California King are ideal. For most dresses, a Queen sheet is the absolute minimum size I will buy. I was able to squeeze a Size 12 Regency dress out of a Twin sheet and an XL 18th century men's coat out out of a Queen sheet, but both cases required some pretty creative pattern piece placement! Using a sheet set (flat sheet, fitted sheet, and pillowcases) are ideal for dresses that need more than 5-6 yards of fabric.
Color/Pattern: Sheets had a bad reputation in the costuming world because the print can make or break a costume, but now that many of us have access to the internet, it's easier than ever to study original garments and fabrics. The best way to tell if a particular sheet will work? RESEARCH! Solid colored sheets are the simplest choice, since solid colors have always been in style. Stripes and plaids (woven or printed) are also great options if you find them! Just keep in mind that stripes and plaids are directional and will take extra fabric to pattern match (if that's your thing). Sheets with printed patterns can make amazing dresses if you are discerning.  It can be a fine line between Laura Ingalls and Laura Ashley (though sometimes it's the other way around…)! Browse museum collections, like the V&A, to see examples of original fabrics.
Texture/Shine: Basic cotton sheets are plainly woven and matte. They are great for day dresses! My striped Regency dress is made of a plainly woven polyester sheet with printed stripes:

Sateen sheets are also fairly easy to find and, thanks to their weave, they have a warm luster to them that can be dressed up a little more than a plain woven sheet. They are also very soft and somewhat heavy. I admit I hoard sateen sheets! I've made costumes from sateen sheets in 3 different centuries: Chris's 1710s coat, another 1810s day dress, Amelia's 1910s dress!


Regency Dress made of a Cotton Sateen Sheet

Edge Finish: This a small thing, but it really does make a huge difference! Sheets have one edge that is deeply hemmed, creating the top of the sheet, and a narrower hem at the bottom (where the tag is usually attached).  The sides of sheets can be finished in two ways: hemmed or plain selvedge. I frequently cheat and use the wide finished edge of the sheet for the bottom hem or sleeve openings of a dress (like on the blue regency dress above) to save time, but in order to use every inch of fabric, you must unpick or cut the hems which takes a lot of time! If you choose a sheet that has plain selvedge edges instead of hemmed, you save a lot of time. Plus, the selvedge edges don't fray, so if you use it as your seam allowance, it will be hidden inside your garment and won't need any finishing to keep it from fraying: WIN-WIN!
Left: Sheet with plain selvedge sides
Right: Sheet with hemmed sides
____________
Dang! "Seams" like buying sheets is a real chore, huh? Well, when I write it all out like this, it certainly makes it sound tedious, but like anything, the more you practice, the faster it goes. Soon you'll be judging all your sheets by how good they'd look as a 1770s petticoat or 1930s skirt. Heck, just the other day I found myself eyeballing my actual-factual bed sheets, noting that I should probably get some new ones because I wouldn't even save them to sew something with! That's how you know it's time for new sheets….and that you've got too many sheets at the same time!