Dressing Like Great-Grandma!

One of my favorite hobbies is scouring the local thrift stores for "no-sew" costume pieces that save me both time and money–plus recycling is good for the planet! One of the easiest eras to thrift shop for is 1910-1920 and I've written a few posts about taking advantage of 1970s maxi dresses, modern a-line skirts, and 1980s secretary blouses to create on-the-fly costumes. Imagine my delight when, a few weeks ago, I discovered a new thrift shop item to add to my hunt-for list: 1980s and 1990s dresses!
If you would believe it, late 1980s/early 1990s fashion is actually rather similar to late 1910s fashion.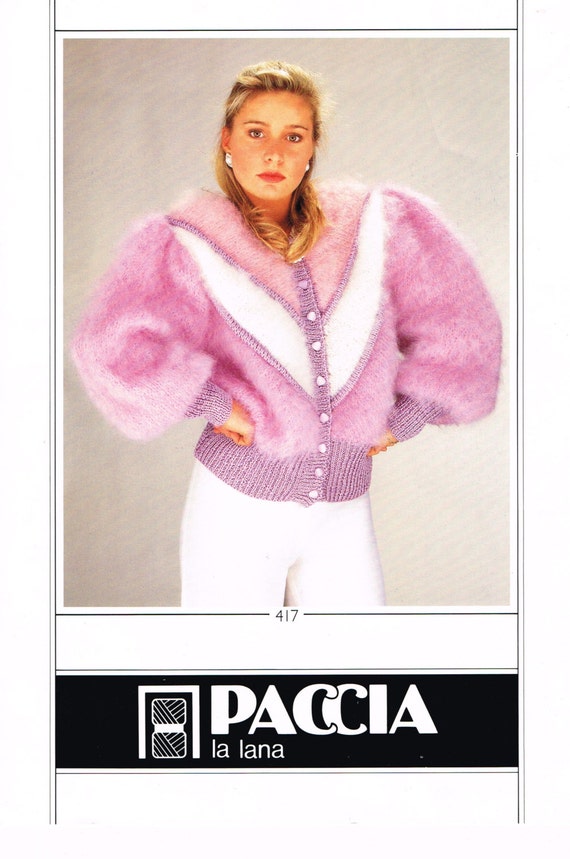 1980s
1990s
Now, before you spit tea all over your screen, let me clarify a few stipulations.
While the 1980s and 1990s were full of crazy bright color, oddly-placed cut-outs, and head-to-toe acid-wash denim, they also saw the rise of the more conservative ankle-length jumper dress or pinafore (depending on your local dialect):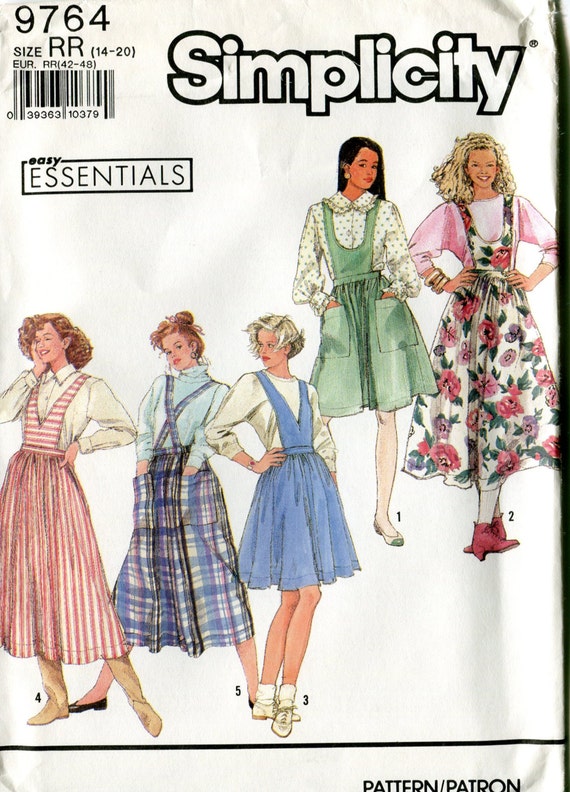 Simplicity 9764, 1980s
(Now, by the way, better known as an actual historical costume pattern for hoopskirts!)
Vogue 1584, 1980s

McCall's 7812, 1990s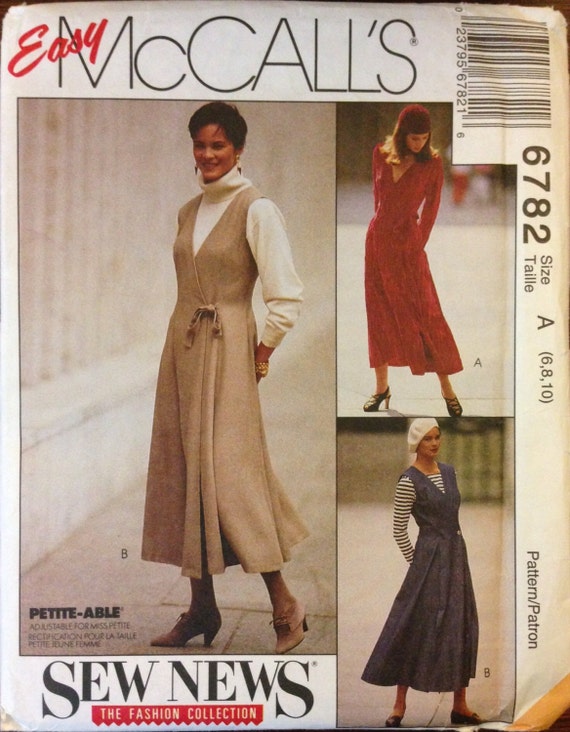 McCall's 6782, 1990s

Add a baggy collared shirt and a few additional classic late 1980s/early 1990s accessories– lace-up heels and a round brim hat or raspberry beret (which, in 1915, had actual berries)–and you suddenly realize that much more than your boots look like granny's:
Fashion plate, April 1915
May 1918 fashion plate
Fashion plate, circa 1915
Fashion Plate, July 1915
Autochrome by Heinrich Kühn, circa 1912 (looks more 1914-1915 to me, though)
Seriously, this could be me and my sister hanging out with my mom and one of her friends at the park.

Loose fit, natural (or slightly dropped) waistline, ankle length skirts, funky straps, fun button placement…yup! Our great-grandmothers made it cool long before Molly Ringwald and Laura Ashley!
So while I was at Goodwill a few weeks back, I was very excited to find a promising jumper dress of my own:
Ah, memories of my school days!
 Since I'm already addicted to secretary blouses and hats, I had a great (if slightly stained) collared shirt and straw sunhat ready to go!
Don't I look like I should be heading out to Sunday Meeting for a potluck? I feel very much like I should have a basket of eggs, but I didn't trust myself to set the self timer, run into position, and avoid walking all over the cat while carrying fragile, goo-filled things.
To liven up my hat, I tied a vintage silk necktie around the brim:
Since the polka-dot dress is just slightly too large and by WWI corsets were mostly tubular (as I already am below the bust), I'm not wearing any sort of corset or waistshaper underneath! My dress would benefit from being taken in for a slightly tighter fit at the waist just for flattery's sake, but it works okay as-is. An outfit like this is a great option if you have an event but don't want to wear a corset all day.
Also: POCKETS!
Awesomeness x 1000!

1995 Does 1915 Outfit Breakdown
Jumper dress – $6.99, Goodwill
Silk Blouse – $4.59, Goodwill
Hat – $3.99, Thrift Town
Silk Tie – $1.25, Goodwill
Total: $16.82
(and not a lick of time spent sewing!)
The shoes are from Oak Tree Farms and are the most expensive pair of shoes I own! I think I paid around $120 for them on eBay. You could just as easily wear a pair of inexpensive mary jane shoes (like my favorite T-straps, Jean by Angel Steps), pointed-toe pumps, or some oxford-style heels.
If you follow my Facebook page, you know of my new addiction to BeFunky, a free photo editing website. It's great for making your digital photos look "old fashioned" and artsy! I had fun trying to mimic the two main types of photography during the 1910s…
Classic Black and White…
…and the dreamy early color photo process, Autochrome!
 Not exact, but close enough! :)
If you make an Easy Edwardian outfit of your own, I'd love to see it! Send me pictures on Facebook either through private message or as a post on my wall.
—-More Edwardian Costume Adventures—-
Edwardian On a Budget – Original Post
Easy Edwardian for under $10 (1900-1910)
More Easy Edwardian (1913-1914)
Butterick 6093 (the 1912 dress)  Version #1 and Version #2
I AM ADDICTED TO "SECRETARY" CLOTHES.
It seems that everywhere I go thifting these days, I find Edwardian-esque bits and pieces. I guess my eyes have just gotten so attuned to looking for costume stuff that I nearly forget to look for modern clothes for day-job-me to wear!
I've been using vintage blouses to make Edwardian outfits forever, but back in January or so, I found this late 1970s Sears dress on eBay, and it just screamed mid-teens:
I found the same style of dress listed on Etsy  just today! That one's listed as 1950s, but this dress looks more like late 1970s to me. Little polyester "secretary" dresses with elastic waists and puffy sleeves were very popular in the late 1970s and early 1980s, so they are readily available in lots of style, colors, and sizes.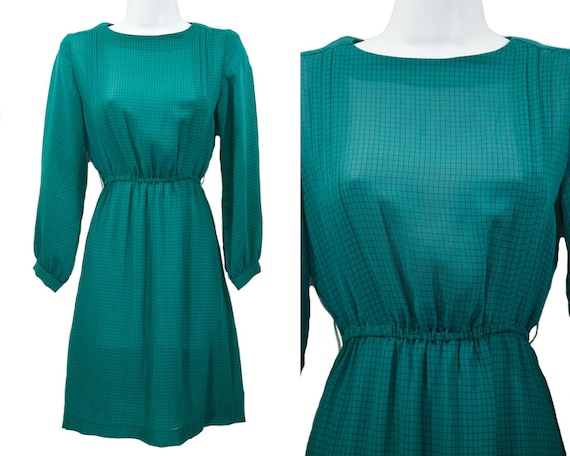 Another 1980s cutie from Etsy with great color.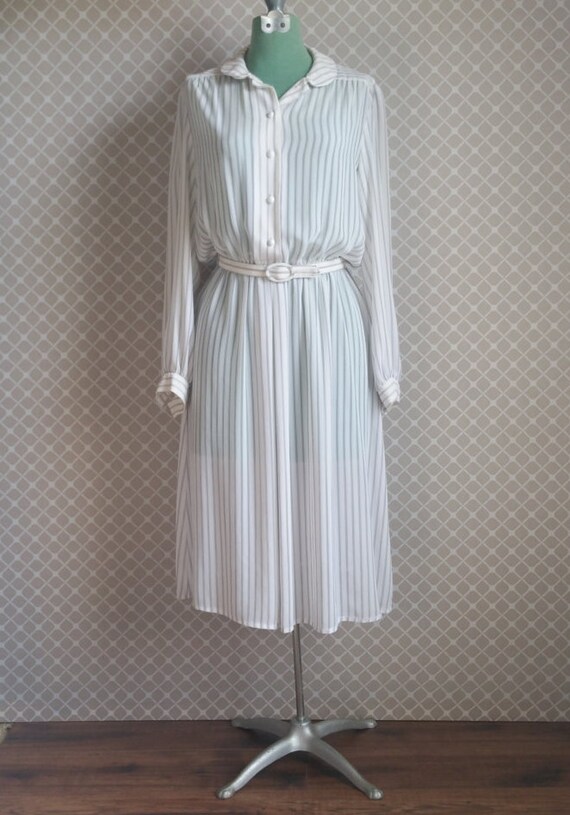 This one would look great with a red underskirt and a rose-covered hat!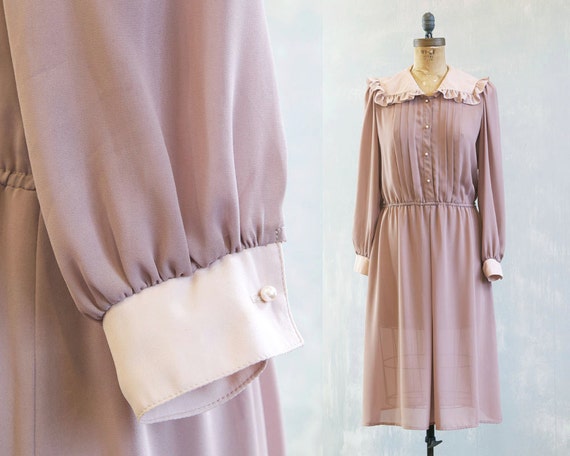 The collar on this dress is so ADORABLE!
I…I may have an obsession…
Most are too short to wear as Edwardian costumes on their own, but with a long, fitted underskirt added, they're smashing for 1912-1914 outfits! In those years, having a tunic or peplum look over a fitted skirt was extremely popular:
"Costume Parisiens," circa 1912
"Costume Parisiens," circa 1913
Fashion Illustration, circa 1913
"Fashion Plate No. 561," circa 1914
I was in the midst of another Edwardian project when I realized the navy skirt would perfectly match this striped dress I'd bought months before. Add in a serendipitous pair of 1980s Goodwill shoes…
…a Thrift Town hat…
…and I had an outfit!
1914 Outfit Breakdown:
Vintage dress – $12.43, eBay
Brown felt hat – $5.99, Thrift Town
Navy "lace-up" heels – $7.99, Goodwill
Navy cotton sheet ("underskirt") – $1.99, Thrift Town
Total: $28.40
You'll notice that the navy blue "underskirt" has a flappy panel that looks a bit odd with the outfit I have on. It's because I'm actually wearing this over 3/4 of another dress, but I'm not done with it yet! It still needs sleeves and finishing touches, like the kick-pleat which, right now, is nothing but a scandalous open seam:
If Angelina Jolie was a suffragette…
When I'm done with the other dress, I will buy/make a columnar navy maxi skirt to underneath my striped secretary dress. Either way, though, it's an easy-to-make and easier-to-wear costume that looks pretty authentic for being a polyester remnant of the disco era!
Minka was jealous that mama was getting all the camera time. What a ham!