No need to pop tags cuz there ain't none!
I thought dollar stores had disappeared. After all, inflation is a real life issue. Even many of ye olde quarter machines at the local grocery stores raised cheap plastic snakes and keychains from 25 cents to 50 cents (and even 75 or a dollar!). Could you even buy something cool for a dollar anymore, much less something useful?
Enter Dollar Tree! When I walk through those automatic doors and smell the aroma of $1 potpourri, I feel alive! There are no price tags on the shelves. Every item in sight (except some smaller items) is $1! That box of brillo pads? $1. That potato masher? $1. Rolls of Christmas wrap? $1. A set of child-sized "spaceman" armor? $1! In fact they have a whole section for "Dress-Up and Pretend Play" filled with fairy wings and foam swords. None of it is super high-quailty, but for $1, it's a kid's dream come true!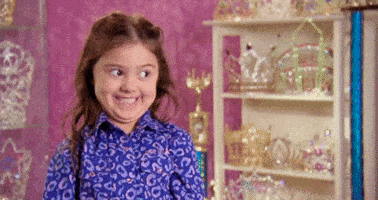 I've never actually won a pageant in my life. These are all from Dollar Tree!
But that's besides the point. Dollar Tree as cheap, awesome stuff for costuming, but it's not all cheesy kid's stuff. If you can pry yourself away from the wall of $1 gift bags, there are some great hidden gems.
1:  Stockings
I used to ignore this section of the store because socks are important daily-wear goods that need to be durable. There's no way a $1 pair of socks could be any good. Boy was I wrong! I found my favorite pair of ivory knee-high stockings at a Dollar Tree a few years ago and they are still kickin'!
They also sell sheer black trouser socks which are a classy addition to a dark colored ensemble. I found them especially handy to complete my 1880s evening gown. Black stockings have always been fancy, but in the past they were expensive. Now, they're cheap! Woot!
2: Hair Accessories

Being hair illiterate, I love those mesh donuts that you slip over a ponytail to make a fat bun! Walmart sells single donuts in a pack with a few bobby pins and a hair tie for about $3, but at the Dollar Tree, I found the donut by itself for $1, a pack of 20 bobby pins for $1, and an enormous pack of hair ties for $1. So for the same price, I got extra bobby pins and hair ties! Plus, Dollar Tree has cute, tiny hairbrushes that fit perfectly in a travel bag or pocket. I'm notorious for forgetting my brush when I travel or losing it along the way, but with these cheap ones, I don't have to worry about it.
2: Make-up
Me, 20 minutes before the event begins…
I'm not a make-up maven. I love playing with the stuff and I wear it regularly to work, but I'm not buying $20 lipsticks or even $20 foundations. I usually buy my everyday powders/concealer/etc. from mainstream brands like CoverGirl. However, I found a tube of "Light #1" BB cream hanging in the Dollar Tree personal care aisle one day and I thought it might work well for pale 18th and 19th century looks. It was awesome!
This is my face with nothing on it but the BB cream on the left.
It may look stark compared to the un-covered half of my face, but my face is very ruddy compared to my body. Putting on the pale BB cream actually makes my face match the rest of me! I apply it over my lips as well so when I apply lipstick, it blends in rather than having a very sharp, modern outline.
It gives a very pale, dewy finish that reminds me of Korean make-up more than the powdery matte look most Americans strive for. The dewy look is in line with the makeup our ancestors wore, so it's perfect for historical applications! You can see it at work in the photo of me showing off my black stockings above. Since I am shiny enough on my own, I sometimes tone it down to more modern tastes with a little pure white eyeshadow (also a Dollar Tree find) to mattefy the look.
For Georgian Picnic I wore the BB cream with the white eyeshadow (which is very translucent) all over.
I haven't tried it for daily wear yet because it's  less-concealing than a brand-name BB cream and a bit on the greasy side, but I do like how hydrating it is. It makes my skin feel soft even after I take it off. Plus, it stays put–seriously stays put–especially if set with a powder. I wore it all day and it hardly moved! Susanna has a wonderful full breakdown of the ingredients and application on YouTube. Dollar Tree often stocks ELF brand products, too, which are cheap on their own, but at the Dollar Tree, they are even cheaper! I adore their brushes and lipstains.
Dollar Tree also stocks lots of holiday decorations for cheaps which can work out perfectly for decorating hats and making themed costumes of all sorts, but these three things are my costuming staples for almost any outfit.
Holla for the Dolla Tree!